NLE Choppa Shoots His Shot For J. Cole Feature On Wellness Single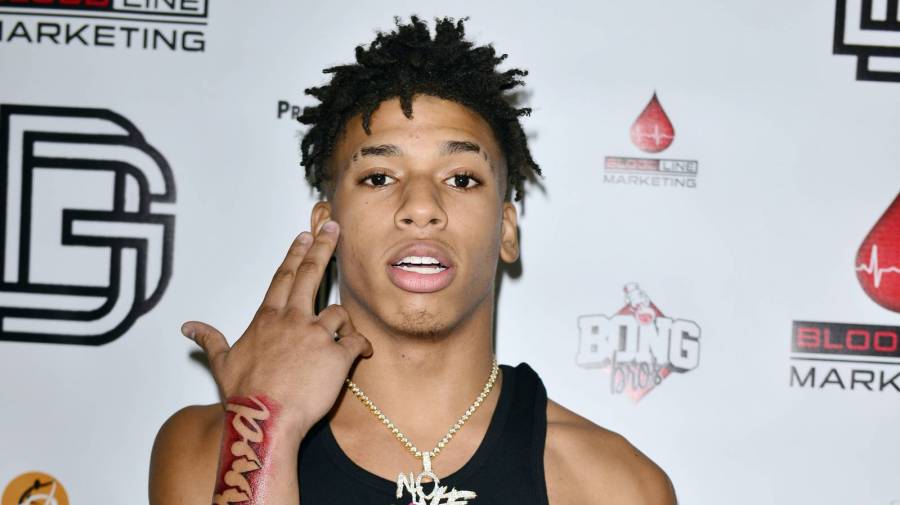 A busy 2020 for NLE Choppa has consisted of dropping two projects — Top Shotta and From Dark to Light — just three months apart, but he's not quite finished yet. On Sunday (November 29), the 18-year-old Memphis native took to Instagram to preview an unreleased song with a Triller video, which also saw him request a J. Cole feature by tagging him in the caption.
"Protect the mind and soul, protect the body tooo," he said. "Ain't dropping new music til y'all wake up."
He added, "Want @realcoleworld on this."
View this post on Instagram
If Cole was to agree to a verse, it would be his first guest appearance of the year. So far, the Dreamville boss has only released three tracks of his own: "Snow on tha Bluff," "The Climb Back" and "Lion King on Ice."
In the snippet NLE shared, the song's lyrics about wellness reflect his mission to lead a better lifestyle going forward. During an interview with HipHopDX in August, he opened up about his decision to take up meditation.
"I found myself again right when all my blessings about to come in, it set me back right on what's important," he revealed. "'Cause at first I was just drained. I was drained, but I feel how drained I was, it kind of benefited in the music I was making.
"It starts with you. It's all about getting in the right space, being comfortable. You don't have to sit in certain ways. You ain't got to do all that. It's just you being comfortable. Focus on your breathing. Control your thoughts. And if you having wonders, anxieties, anything in your head to where you can't focus on your breathing … 'cause you worrying about shit? You gotta make a box in your head. A mental thought box for real."
NLE revealed he would no longer be making violent rap songs in September following recent changes to his mindset.
"Ion Rap Bout Violence Nomo," he said. "If You Hear It From Me It's A Old Song. I Wanna Spread Positivity And Wake People Up. I'll Still Drop Them For Y'all Tho But Just Know I'm On To Better I'm Tryna grow I Got More To Talk about Now."