NOLA Rapper Dee-1 Loses Daytime Emmy Award – To Michelle Obama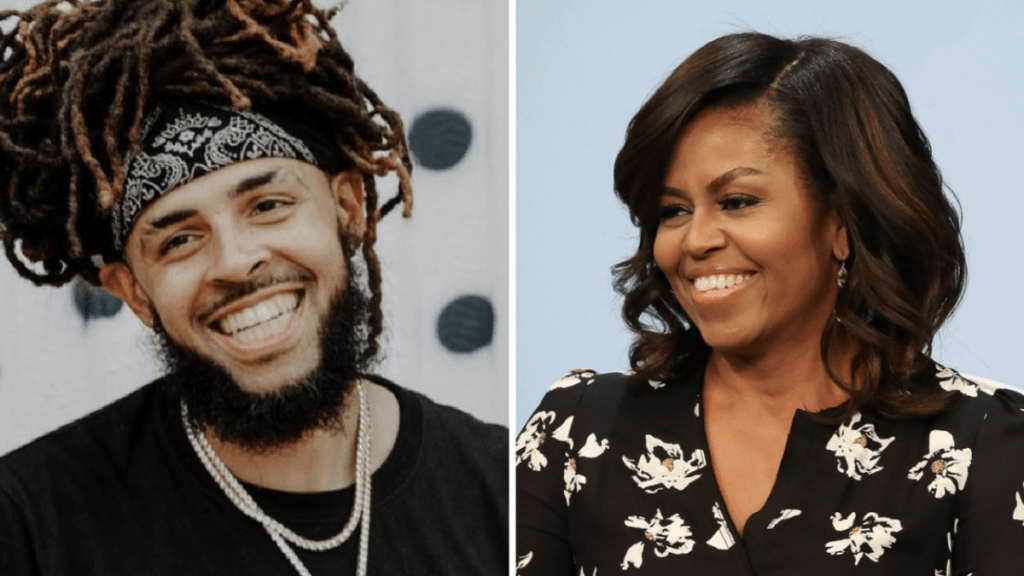 Rapper Dee-1 was excited to be even nominated for a 2021 Emmy Award for his work co-hosting The Manhattan Project – Electronic Field Trip, which is a documentary for students focused on learning the history of World War II. The virtual expedition was filmed at the National World War II Museum in his hometown of New Orleans.
Dee-1 was nominated in the Outstanding Daytime Non-Fiction Special category but ended up losing out to a worthy opponent in former First Lady Michelle Obama. Mrs. Obama hosted a YouTube Originals show titled Creators For Change On Girls' Education With Michelle Obama.
"If you are going to lose, lose to Michelle Obama," Dee-1 said after hearing the news. "This was a win for the New Orleans community. No one can take that away. We came together for The Manhattan Project and were nominated for an Emmy."
The New Orleans native remains humble even after the accolades because he's promised to put in the work no matter who's watching.
"These awards and nominations are great, but I've learned that you are already a success the day you decide to use your talents to make this world a better place," he captioned an Instagram post surrounding the Emmy nomination. "I hope this inspires somebody to do just that."
View this post on Instagram
Dee-1 has also been a close friend to former No Limit Records rapper Mac throughout his incarceration as he was granted parole in June and released after spending over two decades behind bars for a crime he vehemently denies committing.
"I know God answers prayers because MAC IS FREE," Dee-1 wrote. "We took so many jail pictures over the years that it felt good to take this one in the free world, among family and friends today. Yesterday and today have been two of the best days of my adult life. I'm inspired beyond what my words can capture."
View this post on Instagram
Watch The Manhattan Project – Electronic Field Trip in full below.