NY Drill Rapper C Blu Arrested On Gun Charge – Months After Beating Cop Shooting Case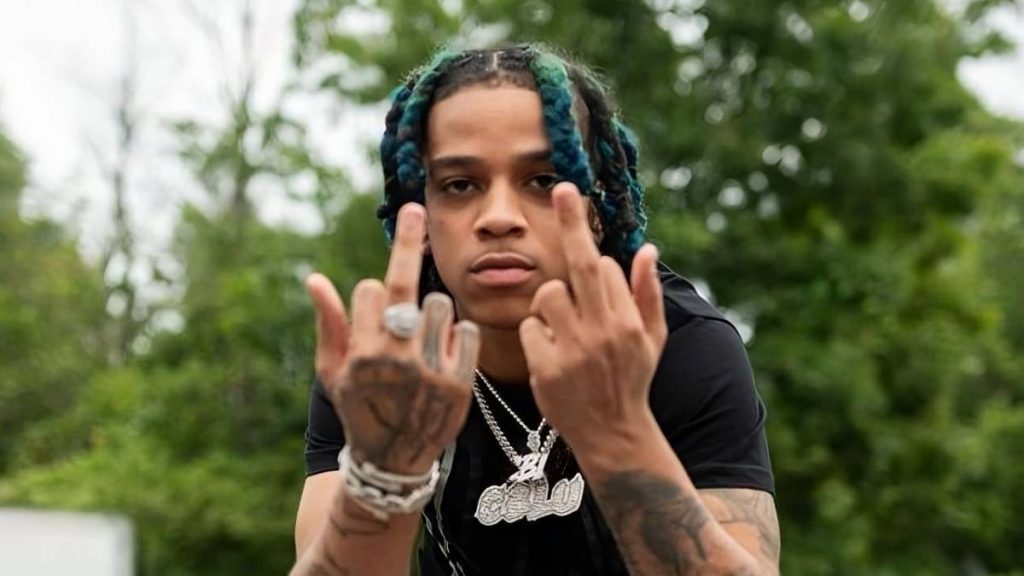 New York, NY – New York drill rapper C Blu has been arrested on a gun charge, less than six months after beating an attempted murder case in which he was accused of shooting a cop.
According to the New York Post, the 17-year-old rapper (real name Camrin Williams) was arrested during a traffic stop in his native borough of the Bronx at around 11:30 p.m. on Tuesday night (September 27).
Police said they saw C Blu running towards a car and fumbling with something in his waistband. After stopping him, they discovered a loaded silver Bryco Arms 9mm handgun on him. The weapon allegedly had a live round in the chamber and 11 rounds in the magazine.
The "No Ozone" rapper — an alleged member of the Reywey Crew, a subset of the Crips — was charged with criminal weapons possession and obstruction of government administration. He was awaiting arraignment Wednesday afternoon (September 28).
C Blu's mother, Monique McGriff, suggested the gun didn't belong to her son and he was unfairly targeted by police.
"It was another stop that shouldn't have happened," she told the New York Post. "Another stop and frisk and the same group of kids being targeted by the same cops and them finding something that didn't belong to my son. It's not fair at all."
C Blu was arrested in January after he allegedly shot an NYPD officer in the leg during a scuffle in the Bronx while he was out on probation for a prior gun case.
The struggle ensued after he reportedly refused to take his hands out of his pockets while being questioned by police. Blu sustained a gunshot wound to the leg himself during the incident.
The teen was charged with attempted murder and was later released on a $250,000 bond. However, he wound up back behind bars just days later because the gun he allegedly used to shoot the cop violated the terms of his aforementioned probation.
In May, his charges were dropped after a judge determined the officer had no reason to approach him in the first place.
"The Law Department has determined that this case cannot be prosecuted," a spokesperson for the city Law Department said. "But let's be clear: Just because the city cannot prosecute doesn't mean this individual should have been carrying an illegal weapon — a weapon which contributed to both him and an officer being shot."
C Blu celebrated his legal victory by posting a TikTok video showing a miniature version of himself dancing in front of a newspaper headline expressing "outrage" at the decision. "When nypd shoots u & try's to blame u for it," read the caption of the clip.
View this post on Instagram