Offset Fumes After He Loses 6 Carat Diamond During Cardi B's Wild Birthday Weekend: 'Shit Hurt'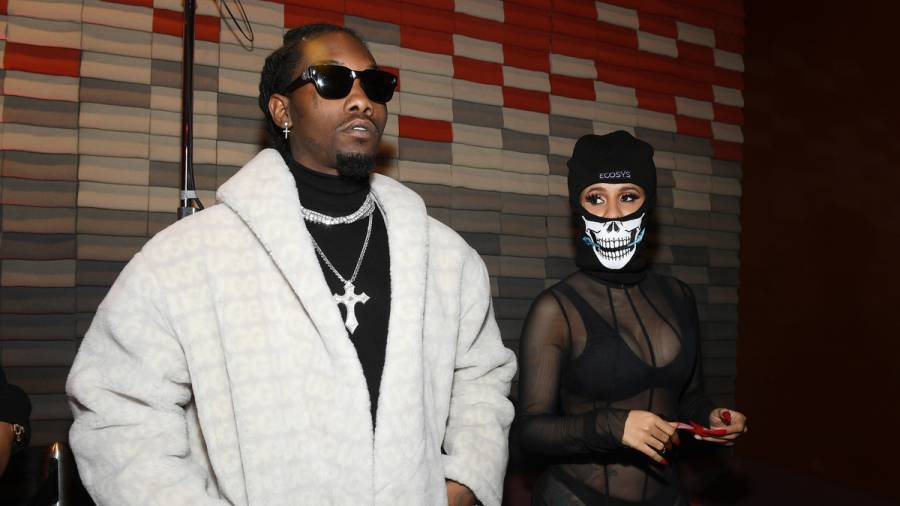 Offset was celebrating with his estranged wife Cardi B over the weekend as the Grammy Award-winning rapper turned 28. But evidently things got way out of hand at her packed party — Cardi posted a photo of herself facedown on the floor after indulging in one too many drinks and her soon-to-be-ex apparently lost thousands of dollars in jewelry.
On Sunday (October 11), the Migos rapper shared a photo of his ear and fumed about losing a six-carat diamond that could be worth anywhere from $10,000 to $159,000, according to The Diamond Registry. 
"6 karat gone," he wrote alongside a angry emoji. "didn't even notice till I woke up this morning #shithurt."
View this post on Instagram

6 karat gone 🤬didn't even notice till I woke up this morning #shithurt
Despite the couple's looming divorce, Offset seems to be trying his best to either win her back or stay on her good side. On Saturday (October 10), Offset presented Cardi with a roughly $330,000 Rolls-Royce as a birthday gift, only a day after telling Instagram how much he misses "MRS. WAP."
Cardi filed for divorce with the Fulton County Superior Court late month, citing "irreconcilable differences." While many people assumed it was because of Offset's alleged infidelity, Cardi shot down the chatter and explained it had nothing to do with his rumored cheating.
"I wasn't crying, you wanna know why?" she said. "Because it wasn't … the reason for my divorce is not because none of that shit that ever happened before. It's not 'cause of cheating. I'm seeing people like, 'Oh, he has a baby on the way.' That's a whole fucking complete lie. That's the second time that people's tryin' to pin babies over here. No, that's bullshit.
"I just got tired of fucking arguing. I got tired of not seeing things eye-to-eye. When you feel like it's just not the same anymore, before you actually get cheated on, I'd rather just leave."
Cardi and Offset married in 2017 and have one child together. Only time will tell if the divorce will actually be finalized.