Offset Pines After Cardi B Following Divorce Announcement: 'I Miss MRS. WAP'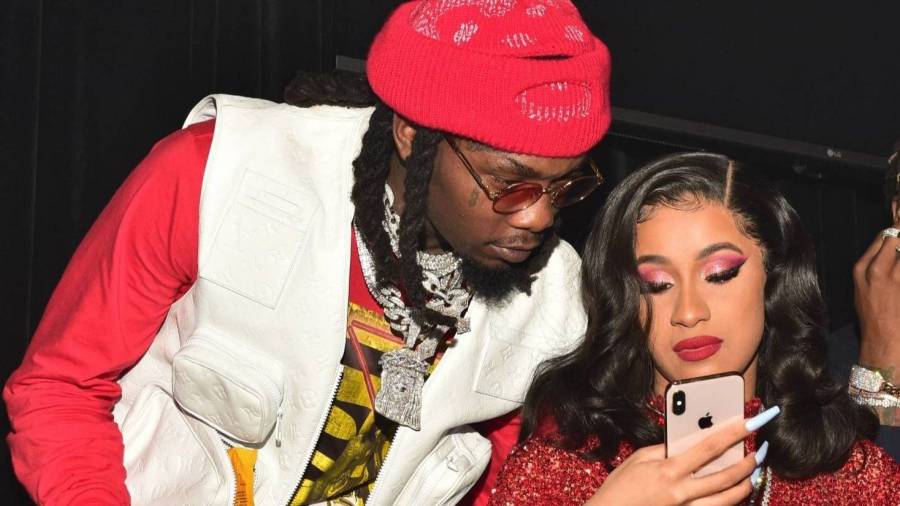 Atlanta, GA – Cardi B and Offset are on their way to divorce court after the "WAP" super rapper filed with Fulton County Superior Court in Atlanta last month. But it looks like the Migos member isn't in any hurry to sign his name on the dotted line.
On Friday (October 9), Offset headed to Instagram with a video to ask his fans for help deciding on a new hair color. Once it was shared by The Shade Room, the Quality Control artist hopped into the comment section and replied to an observation that he looked "stressed out."
He wrote, "I am I miss MRS. WAP….call her for me but private."
View this post on Instagram

#Offset stepped into #TheShadeRoom to let y'all know why he's stressed out ?
This feels all too familiar. In December 2018, Cardi told her millions of Instagram followers she and Offset had split up but remained committed to co-parenting their daughter Kulture.
"I've been trying to work things out with my baby father for how many now," Cardi said at the time. "And we're really good friends and really good business partners. We've got a lot of love for each other but things just haven't been working out for us for a long time. It's nobody's fault. I just guess we grew out of love. But we're not together anymore. I'll always have a lot of love for him because he is my daughter's father."
A few days later, Offset crashed her set at Rolling Loud Miami with a bundle of flowers and an apology in an effort to woo her back into his life.
Although it appeared Cardi initially dismissed his grand gesture, it ultimately worked. Not long after, the couple was back together and working on their issues. But everything changed in September when she filed the court docs, citing "irreconcilable differences."
People assumed it was because of Offset's rumored infidelity, but Cardi soon set the record straight, explaining, "I wasn't crying, you wanna know why? Because it wasn't … the reason for my divorce is not because none of that shit that ever happened before. It's not 'cause of cheating.
"I'm seeing people like, 'Oh, he has a baby on the way.' That's a whole fucking complete lie. That's the second time that people's tryin' to pin babies over here. No, that's bullshit. I just got tired of fucking arguing. I got tired of not seeing things eye-to-eye. When you feel like it's just not the same anymore, before you actually get cheated on, I'd rather just leave."
Despite Cardi's decision, she appears to still have a soft spot for her soon-to-be-ex. Earlier this week, she adamantly defended Offset after seeing people drag him on social media.
Check out her statement below.
@iamcardib defends Offset pic.twitter.com/78svZy9Hhl

— I'm Not Having Fun (@LordTreeSap) October 9, 2020