Offset Previews New Baby Keem Collab Ahead Of Solo Album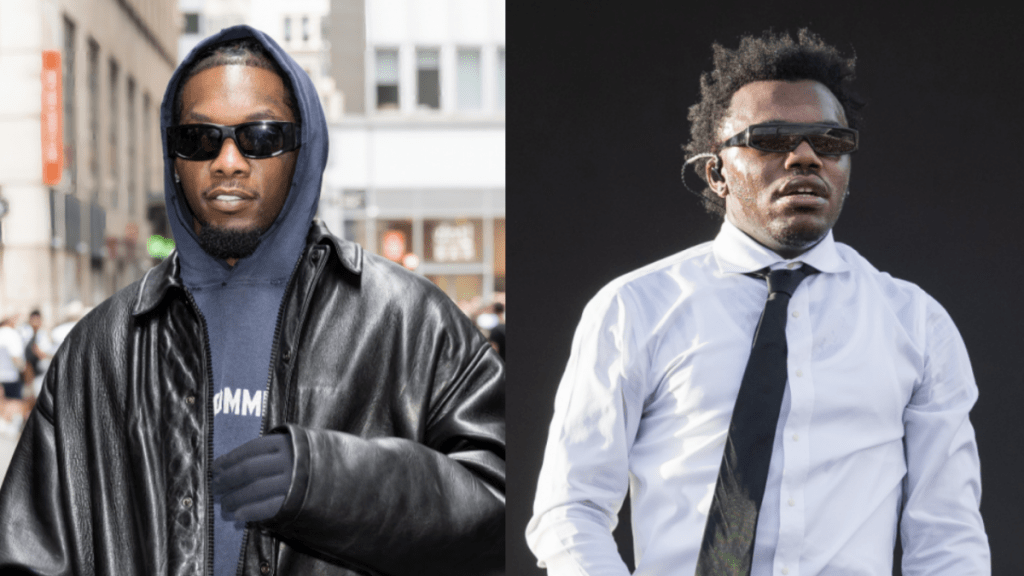 Offset seems to have put the Migos on the back-burner to pursue his solo ventures. He took to social media on Tuesday (August 16) to shed light on his upcoming solo album and teased a collaboration with Baby Keem.
While it doesn't appear Keem will have vocals on the track, Offset confirmed that Kendrick Lamar's cousin produced "54321" and it's slated to arrive on Friday (August 19).
@babykeem produced 54321?

— OFFSET (@OffsetYRN) August 15, 2022
Friday 8/19/22 ??? pic.twitter.com/pJnvyFhTVQ

— OFFSET (@OffsetYRN) August 13, 2022
Set isn't addressing the Migos drama but explained he has high hopes for the solo album which is full of "hits" and "smashes."
BLAME IT ON SET

— OFFSET (@OffsetYRN) August 16, 2022
"Album is full of hits and full of smashes," he said while lighting up a joint in his YEEZY Gap merchandise. "Y'all gonna see how I'm coming. I'm coming crazy in all aspects of rapping. I ain't playing no games. I got shit for the girls too. I made sure I touched on some shit for the girls."
View this post on Instagram
It's a crazy time in Migos world. The other group members Quavo and Takeoff have been dropping music as a duo named Uncle & Phew.
There could be some sort of clarity to the ATL trio's situation coming later this week when Takeoff and Quavo appear on the reprised Rap Radar Podcast with their return episode dropping on Thursday (August 18).
In a clip shared earlier this week, Hunch spoke about the chemistry remaining the same when it comes to their creative process as a duo compared to as the full Migos.
View this post on Instagram
Offset's album remains without a title and release date, but he's confirmed that it will boast 13 tracks and the longest of those songs have a 2:40 run time.