Oh Baby, Bhabie, Babii: Baby Rappers Are The New Lils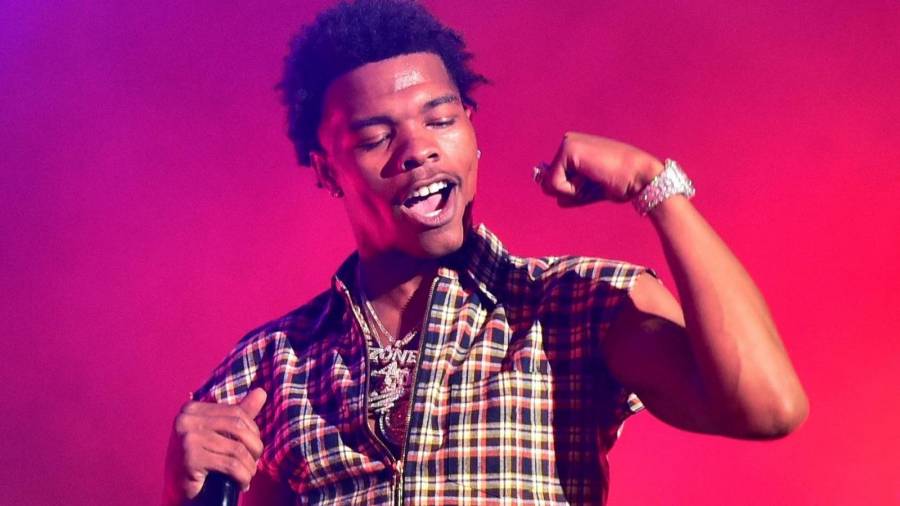 Editorial – If this was the dawn of the gangsta rap era and someone called a rapper a "baby," it would likely be perceived as a diss — a weak diss but a diss nonetheless. Back then, rap monikers had to sound hard and have words like "ice" or "gangsta" in them. Ice-T, Ice Cube, Just Ice and Gang Starr are just a few of the names that come to mind.
But in 2020, throw the word "baby" in your name and you might just become a chart-topping rapper too. Lil Baby, DaBaby, Bhad Bhabie (yes, even her), Sada Baby, Baby Keem and SahBabii have all made waves in the rap space whether we want to admit it or not, making it abundantly clear "baby" is the new "lil."
Of course, there are several "lil" rappers still heavily represented in culture such as Lil Wayne, Lil Uzi Vert and Lil Durk. Hell, there's even a Lil Gotit. But "baby" rappers – the last few years have been all about you. Although there are still some notable, older "baby" rappers who need to be included in the mix. While we might not have allllll the babies, below are a few of the standouts.
Baby 
Let's start with the original Baby — Bryan "Baby" Williams, better known as Birdman or Stunna. The illustrious Cash Money co-founder earned the nickname from his mother who told everyone his name was "Baby" prior to deciding on Bryan and apparently, it stuck. But Baby's image is anything but soft — face tattoos, diamond chains and sunglasses (inside and out) are the antithesis of what the nickname Baby represented back in the day. Now, it's on trend.
Lil Baby
Case in point, Lil Baby. The 25-year-old Atlanta native took the best of both worlds to come up with his stage name. After dropping his Harder Than Hard mixtape in 2017, he took things up a notch in 2018 with the release of Harder Than Ever, which included the Drake-assisted single "Yes Indeed." The track peaked at No. 6 on the Billboard Hot 100 while the album was certified platinum by the Recording Industry Association of America (RIAA).
In February, Lil Baby earned his first No. 1 Billboard 200 album with My Turn with over 197,000 total album equivalent units sold in its inaugural week. On Tuesday (October 27) walked away with a BET Hip Hop Award in the Impact Track category for the song "The Bigger Picture," which peaked at No. 3 and marked his highest-charting single to date.
DaBaby
DaBaby — who is literally the baby of his family — has been on a meteoric rise to notoriety since 2019 when he dropped his debut album Baby On Baby, which peaked at No. 7 on the Billboard 200. His follow-up KIRK arrived just five short months later and became the Charlotte, North Carolina native's first chart-topping endeavor, moving roughly 145,000 total album equivalent units in its opening week.
Last month, he made BET Hip Hop Award history when both albums were nominated for Album of the Year. The 28-year-old also led the nominees with 12 nominations and although he didn't win a single one during Tuesday's (October 27) ceremony, he held his head high — and didn't act like a baby one bit.
Baby Bash 
Baby Bash — also known as Baby Beesh — is a Dope House legend and one of the older babies on the block, a trailblazer if you will. The 51-year-old kicked off his career in Vallejo, California as part of the group Potna Duece then relocated to Houston where the he met South Park Mexican (SPM) and the People's Champ Paul Wall.
From there, he dropped his debut album Savage Dreams in 2001, garnering interest from Universal Records. His major label debut, Tha Smokin' Nephew, arrived in 2003 and was certified gold by the RIAA two years later. The album's final single, "Suga Suga," can still be heard bumping in the Bay Area. He hasn't really been active since 2016 when he unleashed Don't Panic, It's Organic, but he's not crying about it.
Sada Baby
Following the release of Bartier Bounty, Motor City rapper Sada Baby was on his way. His tireless work ethic led to the "Whole Lotta Choppas (Remix)" with Nicki Minaj, which was released on October 15. The video has already racked up over 3.2 million YouTube views.
Sada Baby also appears to have an ample amount of confidence. In April 2019, he scoffed at the notion Eminem was one of the Top 5 rappers in Detroit, relegating him to an honorable mention instead.
Baby Keem
Kendrick Lamar, who just happens to be Baby Keem's cousin, is adamant he's the next big thing. During a recent interview with i-D Magazine, K. Dot praised the blossoming rapper, explaining, "You were talented as hell, but you had to graduate. So it was about finding that middle ground, but that shit worked out. I think that's one thing that me and Dave Free really respect about you, you're determined and driven. You remind me of how we used to be."
Baby Keem, 20, earned his first Billboard Hot 100 placement with 2019's "Orange Soda" single, which debuted at No. 98. Keem has both songwriting and production credits on Black Panther: The Album, Jay Rock's Redemption, ScHoolboy Q's Crash Talk and the song "Nile" from Disney's The Lion King: The Gift.  His most recent singles, "Hooligan" and "Sons & Critics Freestyle," arrived in September.
Bhad Bhabie
Love her or hate her, Bhad Bhabie used her viral Dr. Phil fame and turned it into a full-blown music career. Atlantic Records made sure to seal the deal in 2017 but as she told HipHopDX, they came looking for her. She's also noted she was really, really tired of being called the "Cash Me Ousside" girl — she prefers Bhabie.
"People are usually like, 'Cash me ousside, cash me ousside,' and it's like, 'No that's not my name at all,'" she told DX at the time. "But I don't want to really address it because then people are gonna be like, 'Oh it gets her mad, let's do it more. All of it's childish. You have a name for a reason. It's just disrespectful. You don't see other people that came up different ways being called something they said."
Two of her singles, "These Heaux" and "Hi Bich/Whatchu Know," landed on Billboard's Hot 100 chart, sending Bhad Bhabie fans into a frenzy. She's collected millions of YouTube views and boasts over 17.3 million Instagram followers. The 17-year-old has been relatively quiet as of late but revealed she went to rehab to work on her temper and substance abuse issues — a brave baby move.
Yung Baby Tate
Yung Baby Tate has been making her own beats since she was 13. Now 24, the Atlanta spitter has been grinding since 2015 when she unleashed her ROYGBIV mixtape. Her debut album, 2019's Girls, featured a guest spot from Mulatto and ultimately led to a deal with Issa Rae's record label Raedio. Her single "Damn Daniel" was released earlier this year in collaboration with British singer and rapper Bree Runway.
SahBabii
Chicago-born, Atlanta-based rapper SahBabii chose to spell "baby" creatively for his moniker. His ultra-viral breakout hit "Pull Up Wit Ah Stick" reeled in over 100 million total plays and was remixed by T-Pain, Wiz Khalifa, Young Thug and Drake. At 23 years old, SahBabii is just beginning to crawl.
Bali Baby
Bali Baby is one of the only openly gay female rappers to come out of the ATL. Although she wasn't the baby of her family, she grew up with an older brother who probably treated her like one. The 23-year-old launched her career in 2016 with the "Designer" freestyle, but her breakthrough moment came with the Bali's Play 2 mixtape, which was released in 2017.
The following year, she linked with Trippie Redd for the single "Woah Woah Woah," dropped the five-track EP Bali Blanco, her sixth release overall, and her debut studio album Baylor Swift. In April, she dropped a salacious video for the track Nasty,"which truly lives up to its name.
Bby Mutha
Bby Mutha's name suits her perfectly. As the mother of twins, the Tennessee-based rapper knows a thing or two about babies — and being a baby mother. Her career took off thanks to SoundCloud, where she released her first track "Slut."
In 2017, her music video for "Rules" picked up some traction and she's since collaborated with Rico Nasty, DONCHRISTIAN and God Colony. In August, she released her debut and what she says is her final studio album Muthalandon on Bandcamp.
Babyface Ray
Pitchfork dubbed Babyface Ray the "voice of Detroit" in December 2019. At just 28, he already considers himself a veteran in the game. His latest release, 2019's MIA Season 2, served as the sequel to his breakout 2015 mixtape MIA Season and was deemed one of the best Detroit rap albums of that year.
His video for "Trill Spill" has collected over a million YouTube views since its November 2019 release and this year, he's dropped videos for "If Wavy Was A Person," "Move To LA" and "I Got Used To This," among others, proving Babyface Ray stays making moves.