Omerettà The Great Won't Be Cashing In On Any Beef With Latto – Friendly Or Not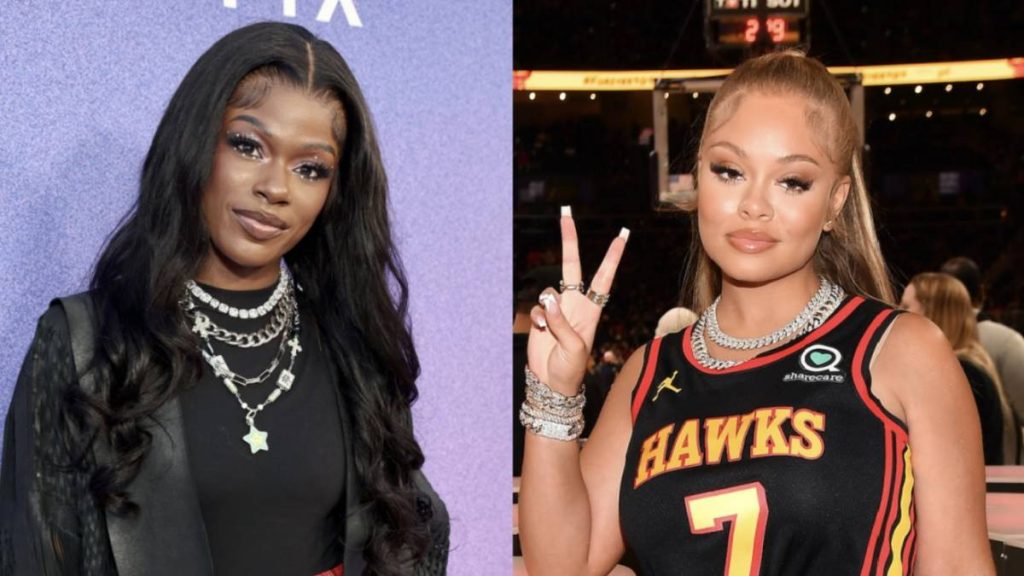 Omerettà The Great is becoming one of the hottest young rappers in Atlanta, Georgia, and people are taking notice of the young star. Her breakout hit "Sorry Not Sorry" caused a bunch of commotion in her hometown regarding what was and wasn't a part of the city, and several Atlanta rappers chimed in on the subject.
One of those rappers was Latto, who is on the come-up herself with her budding rap career. The 777 rapper jumped on a remix to "Sorry Not Sorry" where she gave her two cents on what hoods were really considered a part of Atlanta. Some fans took Latto's response to be a diss aimed at Omerettà and other rappers, but she quickly explained that wasn't the case.
Now, Omerettà is speaking out and addressing her relationship with her peer. On Tuesday (March 29), Omerettà hopped on Twitter after a fan said a beef between her and Latto would benefit their careers, and she shot down any rumors of friction between them in the process.
"I wonder why y'all never do this to niggas this Female rap beef shit so played out," Omerettà tweeted.
I wonder why y'all never do this to niggas? this Female rap beef shit so played out https://t.co/0T3CGwEUE6

— OMERETTÀ THE GREAT?‍☠️ (@omeretta4l) March 29, 2022
Latto and Omerettà had collaborated long before the "Sorry Not Sorry" remix on their 2018 collaborative single "Baddest." Since then, both artists have been rising up the ranks. Besides alleged beef with other rappers, Omerettà the Great is also getting noticed for her rapping ability.
On Sunday (March 27), Omerettà dropped "SUPER GREMLIN REMIX" where she murdered the beat to the Kodak Black song of the same name. Yak heard the record and jumped on Twitter to compliment Omerettà on the song.
"Omeretta So Fuckin Fine," Yak tweeted. "Dark Sexy Chocolate Muhfucka Salute Dat Black Queen & She Spittin Like A Bih."