Patti LaBelle Says 2Pac's 1995 Single 'California Love' Made Her Learn To Crip Walk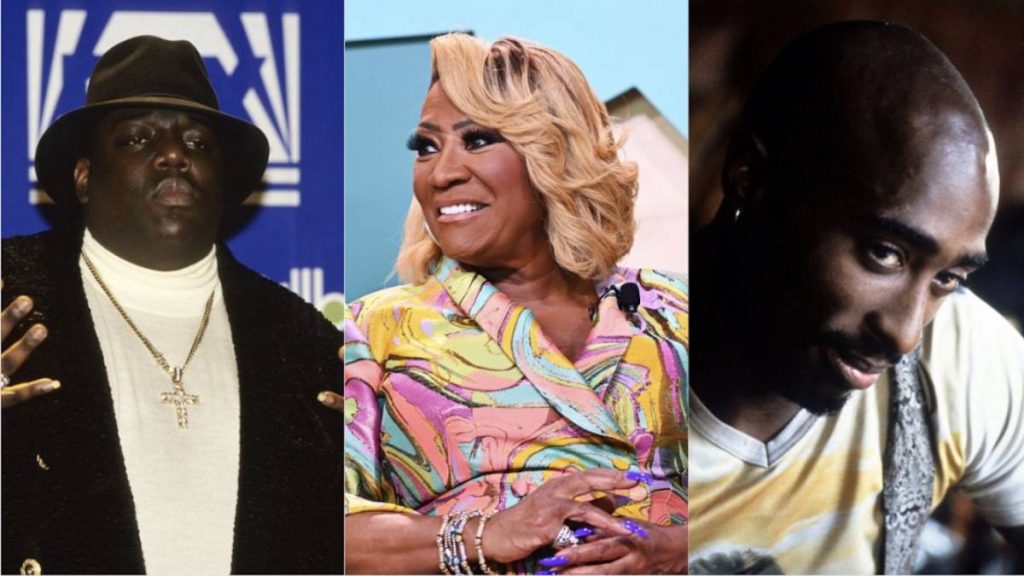 Patti LaBelle has spoken about her love for 2Pac and Dr. Dre's "California Love" in a new interview, revealing that the classic hit inspired her to learn how to Crip Walk.
The Philadelphia singer's recent appearance on Drink Champs, saw her detail her first interactions with Hip Hop and said it was 'Pac who made her fall for the genre.
"I started moving to 'California Love,'" she said. "That's when I started to Crip Walk."
When asked if she ever met the West Coast legend, LaBelle declined but did offer up an anecdote about The Notorious B.I.G., referencing his 1994 single "Just Playing (Dreams)" when he joked about sleeping with her.
"I never met Biggie, no but Biggie had a song about Patti!" she said. "He sure did, I was shocked," which prompted N.O.R.E. to tell her she not only attracted younger men but older ones, too.
Patti LaBelle's status in music is unquestionable. She's not only responsible for "Lady Marmalade" which became a No. 1 hit for Lil Kim but is also the base for several hit songs from the likes of Nelly, OutKast, Lloyd and Kanye West.
In 1991, she joined forces with Big Daddy Kane for the single "Feels Like Another One" from her 11th studio album, Burnin. The song peaked at No. 3 on the Billboard R&B/Hip Hop Songs chart and Burnin would go on to achieve a gold plaque and win a Grammy Award for Best Female R&B Vocal Performance at the 34th Grammy Awards in 1992.
Since its inception, Drink Champs has been a vehicle for guests to share untold stories such as Big Sean airing out his grievances with Ye to Chris Brown revealing Diddy passed on signing him at a young age.
During Trina's turn at the table, the Miami rapper detailed why she and fellow Florida rapper Khia never saw eye-to-eye.
"When it comes to this particular person, the level of disrespect is beyond," she told co-hosts N.O.R.E. and DJ EFN. "I don't know you. If I don't know you, I'm not entertaining or feeding into you, that's just me. Now, it's two sides of me. It's this side that's this polished side, but then I'm from Liberty City, Miami, Florida. That's the real part. Yes."