Pharrell Gives Busta Rhymes His Flowers While Presenting Him With BMI Icon Award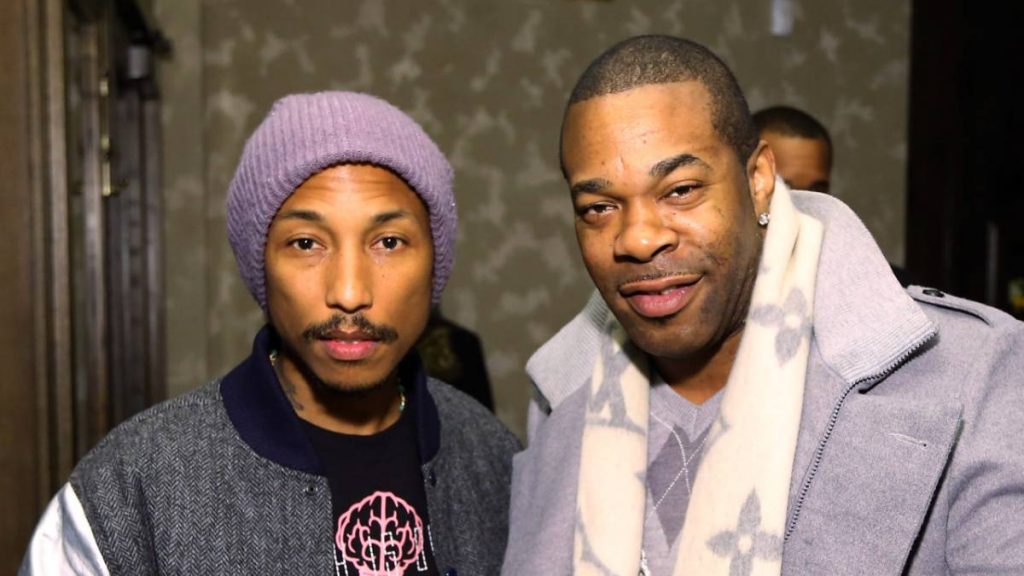 Miami Beach, FL – Pharrell presented Busta Rhymes with the BMI Icon Award at the 2022 BMI R&B/Hip-Hop Awards on Wednesday (September 7), and the legendary producer made sure to give his longtime collaborator his flowers.
The awards took place at LIV Nightclub in Miami Beach, Florida, where Pharrell graced the stage to present Busta with the prestigious honor. During his speech, Skateboard P praised the Flipmode Squad MC's accomplishments over the years, such as having "one of the craziest video budgets of all time" and still boasting cultural relevancy today.
He then delved into his working relationship with Busta, which includes hits like "Pass the Courvoisier Part II," "Light Your Ass On Fire" and "As I Come Back." It turns out their partnership got off to an awkward start, though, as Busta initially ignored Pharrell in the studio.
"We did go on to make other songs together, and I did get that shot," Pharrell said. "But it was so fucking amazing to have this guy ignore me in a room, listening to my beats. And one turned into a song for Kelis called 'Caught Out There."
View this post on Instagram
Busta Rhymes then hit the stage to sounds of applause from the crowd while Pharrell bowed as a sign of respect, before performing a few of his hits. The Neptunes hitmaker wasn't the only one showering him in praise as DJ Khaled also saluted Busta on his BMI Icon Award.
"Congrats to the legendary @bustarhymes on your @bmi ICON AWARD," Khaled wrote on Instagram while sharing photos of them hanging out on the red carpet at the BMI Awards. "GOD DID !"
View this post on Instagram
Busta Rhymes was announced as this year's BMI Icon Award recipient last month, with BMI Creative Catherine Brewton saying: "Through his award-winning solo work, countless collaborations and acting, Busta is a true innovator in every sense of the word and has made a dynamic impact on legions of fans and music creators worldwide.
She added: "His quick wit and intricate rapping style have made him legendary, inspiring many young performers to follow in his footsteps."
Last June, Busta hinted at rekindling his collaborative relationship with Pharrell and fellow Neptunes producer Chad Hugo by posting a photo of the three of them in Miami on Instagram.
"Guess who's back at it? The Dragon and The Neptunes' @pharrell @chadhugo. Oh shit!!" he wrote in the caption, sparking excitement from Swizz Beatz, Fat Joe, De La Soul's Posdnuos and others.
Busta's last album, Extinction Level Event 2: The Wrath of God, arrived in October 2020. A follow-up is currently in the works, and it may feature an unreleased J Dilla collaboration.