Pharrell Opens Majestic Hotel With Miami Entrepreneur Visionary David Grutman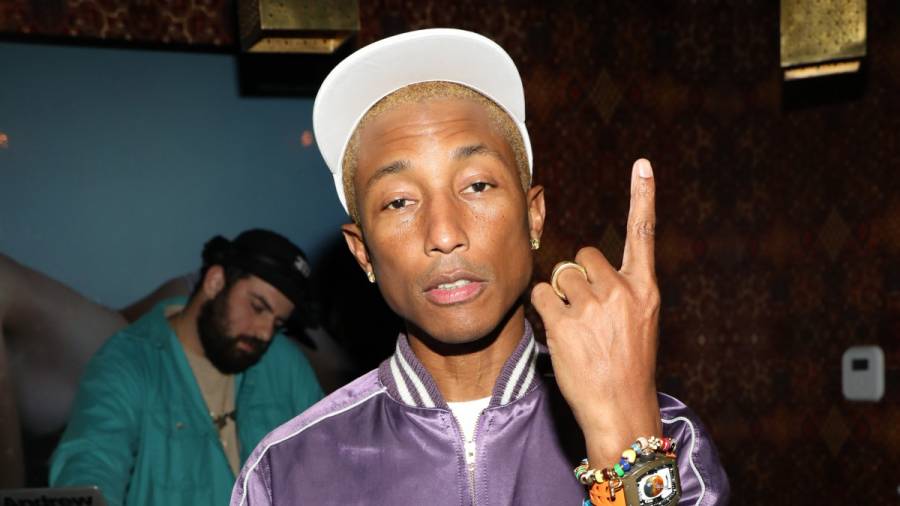 Pharrell and Miami nightlife king David Grutman will soon be opening the doors on their South Beach hotel, The Goodtime.
A project three years in the making, COVID-19 slowed the pair up slightly but according to their new interview with Ocean Drive, the delay ended up being a blessing. Now they've perfected their offering and they're excited to share it at its Washington Avenue location.
View this post on Instagram
"The Goodtime will light up this community," the Neptunes producer assured. "People are going to be inspired by what we're doing here. It will be good energy, good vibrations, good space and, of course, a good time."
As for the name, Grutman explains it all has to do with the bringing the energy back to a once-vibrant part of Miami.
"Pharrell said to me, 'I think we should name it The Goodtime as one word—and really change the narrative,'" he said. "That's been our whole vision for everything we're doing. [In recent years], Washington Avenue has not been thought of as the star. We want to change that—this won't be a place to just lay your head."
Rooms start at $260 and are available to book now on their website for April.
The opening follows another win for Pharrell, whose six-year battle with Marvin Gaye's estate over the 2013 song "Blurred Lines" with Robin Thicke and T.I. finally came to an end recently.
The original ruling found Pharrell and Thicke liable for copyright infringement and required them to pay out $5.3 million in damages. A 2018 appeal was filed and denied, and in 2019, an interview where Pharrell said he "reversed-engineered" Gaye's "Got to Give It Up" for the song found him at the center of another lawsuit from the family. This time, they said his statement is proof of perjury because he'd always denied using the song for "Blurred Lines."
However, a judge ruled last month in favor of Pharrell and the case is now closed.