Pharrell Williams Dealt More Bad News Following Cousin's Fatal Shooting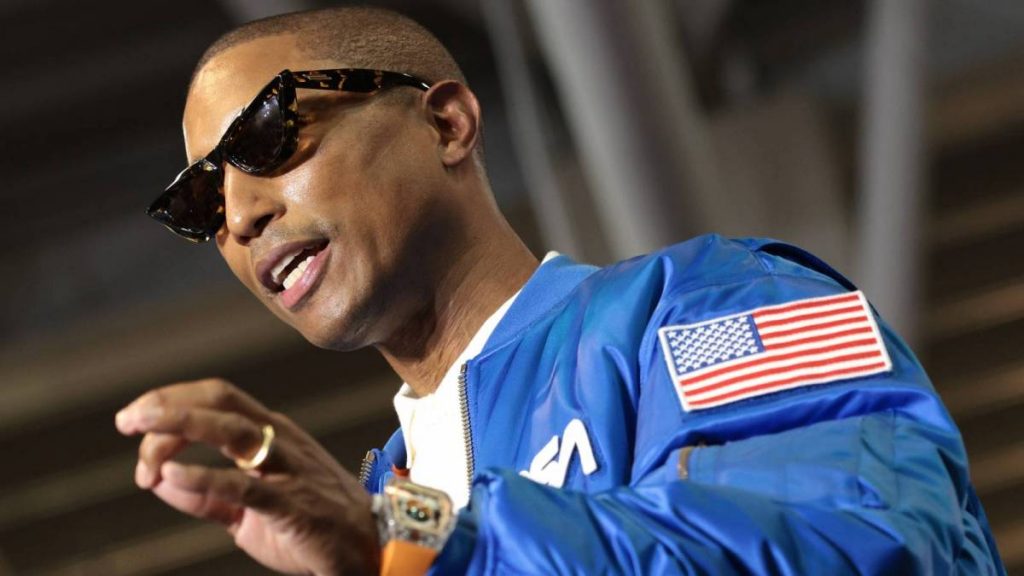 Virginia Beach, VA – Pharrell Williams' cousin Donovon Lynch was shot and killed by a Virginia Beach police officer in March. The officer claimed Lynch was wielding a handgun and, in fear for his life, he fatally wounded him in self-defense. Now, it seems a special grand jury agrees.
According to the Associated Press, the jury determined the officer, Solomon D. Simmons, was justified in pulling the trigger. The jury handed down their decision on Tuesday (November 30), much to the Williams' family dismay. Lynch's father had filed a $50 million wrongful death suit against Simmons and the city of Virginia Beach for allegedly failing to properly train its officers.
During a two-hour news conference,  the city's prosecutors noted Lynch was shot after he racked a round into his handgun's chamber and pointed his weapon toward a parking lot filled with multiple people and police. While prosecutors claimed Lynch turned toward Simmons, the officer never explicitly stated Lynch pointed the gun directly at him.
"There were numerous people in that parking lot when Officer Simmons saw Mr. Lynch starting to come up with the firearm," Virginia Beach Commonwealth's Attorney Colin Stolle said. "So it is not only just whether the weapon was pointed at Officer Simmons. It was also —- are the people in the parking lot at risk?"
A grand jury has found that a Virginia Beach police officer was justified in fatally shooting a Black man armed with a gun during a chaotic night of violence. Donovon Lynch's death has drawn heightened scrutiny because he is a cousin of Pharrell Williams. https://t.co/EwKp7NGzla

— The Associated Press (@AP) November 30, 2021
Lynch, 25, was a former football player at University of Virginia's College where he got his degree in 2019. On the evening of March 26, Lynch and some friends were strolling the city's boardwalk when violence erupted with three separate shootings. At least eight people were wounded and one woman was killed.
Lynch was shot by Simmons in the wake of the shootings. Simmons had turned off his body camera, explaining he was already on his way to the hospital for another investigation. Simmons said in a videotaped statement he saw Lynch with a gun, crouched in the bushes next to the parking lot. He then heard the distinct sound of a gun being "racked."
"I'm thinking he's going to start shooting into the parking lot," Simmons said. Lynch's father, however, believes Simmons shot his son "immediately, unlawfully and without warning." Lynch's friend, Darrion Marsh, also said he never took the gun out of his cargo shorts.
Williams took Lynch's death particularly hard and has been quite transparent about his feelings toward the incident.
"The loss of these lives is a tragedy beyond measure," Williams wrote on Instagram shortly after the shooting. "My cousin Donovon was killed during the shootings. He was a bright light and someone who always showed up for others. It is critical my family and the other victims' families get the transparency, honesty and justice they deserve. Virginia Beach is the epitome of hope and tenacity and, as a community, we will get through this and come out even stronger."
The shooting will also have an economic impact on Virginia Beach, Williams' hometown. In October, Williams said he'd decided not to bring the Something In The Water festival back to Virginia Beach in 2022. In a letter to the Virginia Beach City Manager Patrick Duhaney, Williams outlined his reasons for the cancelation.
"I love my city, but for far too long it has been run by — and with toxic energy," he wrote. "The toxic energy that changed the narrative several times around the homicide of my cousin, [Donovon] Lynch, a citizen of Virginia, is the same toxic energy that changed the narrative around the mass murder and senseless loss of life at Building Number 2."
He added, "I wish the same energy I've felt from Virginia Beach leadership upon losing the festival would have been similarly channeled following the loss of my relative's life."