Phife Dawg's Posthumous Solo Album Rollout Begins With 'Nutshell 2' Single Featuring Redman & Busta Rhymes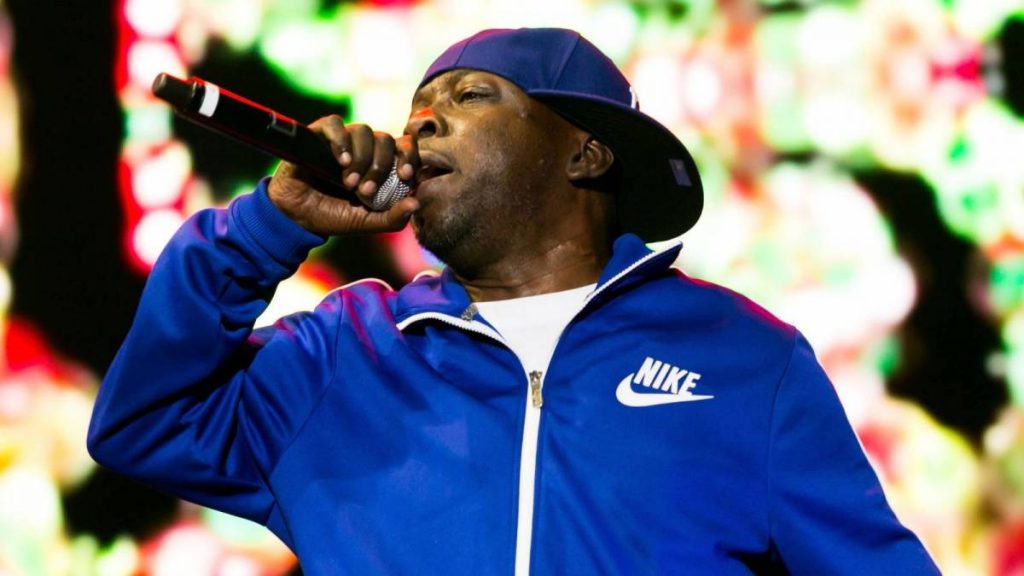 Exclusive – A Tribe Called Quest legend Malik "Phife Dawg" Taylor passed away on March 22, 2016, leaving another gaping hole in the Hip Hop community that will never be filled. But the Five-Foot Assassin's legacy will carry on in his music — not only with A Tribe Called Quest's celebrated catalog but also his forthcoming solo album Forever, which is finally being rolled out after years of anticipation.
On Thursday night (February 11), Phife's estate began the process with a new posthumous single called "Nutshell 2" featuring fellow Hip Hop heavyweights Redman and Busta Rhymes. The song is a continuation of "Nutshell," which arrived less than a month after his death.
DJ Rasta Root, Phife's close friend and collaborator, spoke to HipHopDX about the impending album and revealed it's been slightly difficult keeping the project under wraps for so long.
"As far as waiting for the album, I was always, maybe anxious is the word, but also excited and very serious about it because I knew this album was his life," Rasta Root tells DX Senior Writer Kyle Eustice. "Being the keeper of that information — whether it's the music or ideas of what he wanted to have on the album — was in my hands and I had to relay that to the family and the estate and make sure that it was seen through that way.
"That was the pressure, but it wasn't like a heavy pressure. It was more like, 'I have to do this right.'"
View this post on Instagram
Rasta Root, who produced the original "Nutshell" using a J Dilla beat, knows Phife is smiling down, touched by the fact his music is making its way to Tribe fans around the globe.
"Phife's voice and his songs will finally be heard by the world, which is really all he wanted — to be heard," he adds. "I think he wanted to channel that through his knowledge of sports and, of course, through music. His way of doing that was through his solo album. I know it's what he wanted the most."
Forever — a collection of "carefully assembled songs earmarked by his signature verbal fireworks, hilarious ad-libs, incisive social commentary, and unexpectedly introspective confessions" will be released via Rasta Root's Smokin' Needles Records imprint in partnership with indie distributor AWAL. No official release date has been announced yet, but as Phife's mother Cheryl Boyce-Taylor told DX last November, Forever will certainly arrive sometime early this year.
Boyce-Taylor, a renowned poet, recently released her new book Mama Phife Represents, a vibrant collection of poetry, short stories and handwritten letters all related to her late son.
"His passing was really difficult and I'll tell you why, because it was so public," she said at the time. "But the love we got from his fans around the world was like a cushion that held us up. You could sit on a wooden bench and hurt your butt or you could sit on a wooden bench on a pillow. It helped so much, because if people were going around saying crazy things about him, I would have lost it publicly. But there was so much love, it was so helpful to us."
Find the book here and listen to "Nutshell 2" featuring Redman and Busta Rhymes below.