Playboi Carti Models Givenchy Antigona Bag For Spring/Summer 2021 Campaign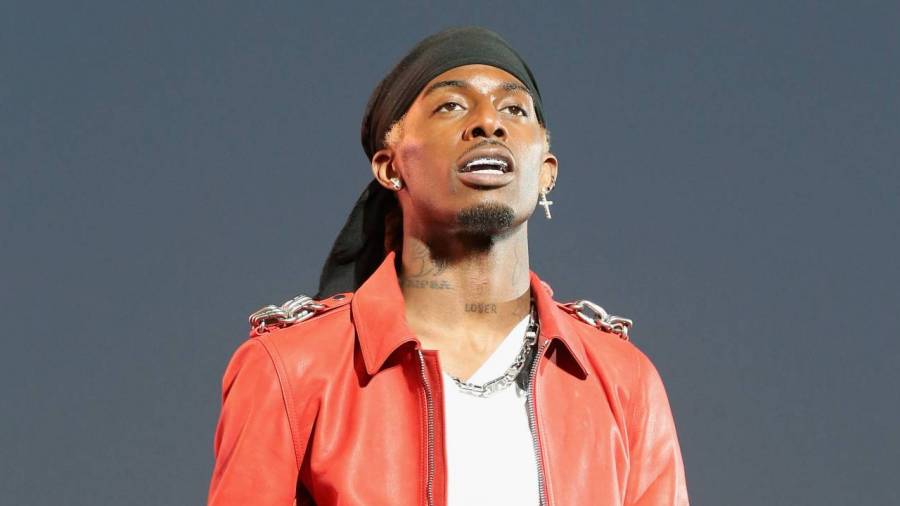 Before releasing his third studio album, Whole Lotta Red, Playboi Carti kept to himself and stayed out of the spotlight, leaving fans wondering what he was up to behind the scenes. Now that the highly-anticipated album is out, Carti has been seen all over like performing on The Tonight Show Starring Jimmy Fallon to getting dragged on social media by the mother of his son, Iggy Azalea.
Fans will be seeing even more of the Atlanta rapper now that he's a model for Givenchy's new campaign with creative director Matthew Williams. Williams handpicked Carti and models Kendall Jenner, Bella Hadid, Anok Yai and Liam Powers to display key pieces from his debut spring collection.
Carti showcased several pieces, including mesh tank tops, a dark green leather jacket, a pink-tan-colored long coat and more. The most critical component of the shoot, though, was Givenchy's new Antigona bags, a rework of the model they unleashed last year.
Playboi Carti pour Givenchy. 💋

📸 : Heji Shin. pic.twitter.com/QiZ7kYFM6H

— SHIMMYA (@shimmya_) January 28, 2021
Despite the divisive response Whole Lotta Red received following its release, it gave Carti his first No. 1 album on the Billboard 200. The album topped the chart with over 100,000 total album-equivalent units earned in its opening week. Sales were driven mostly by streaming, clocking in more than 90,000 streaming units thanks to 126 million on-demand streams of the album's songs.
With Whole Lotta Red taking the top spot, Carti has stamped his ascent up the charts. He previously reached No. 12  with his self-titled debut mixtape in 2017. He then surpassed that with his second studio album, Die Lit, which took the No. 3 spot, moving over 61,000 equivalent album units in its first week.