PnB Rock's Streams Spike Over 650% Following His Death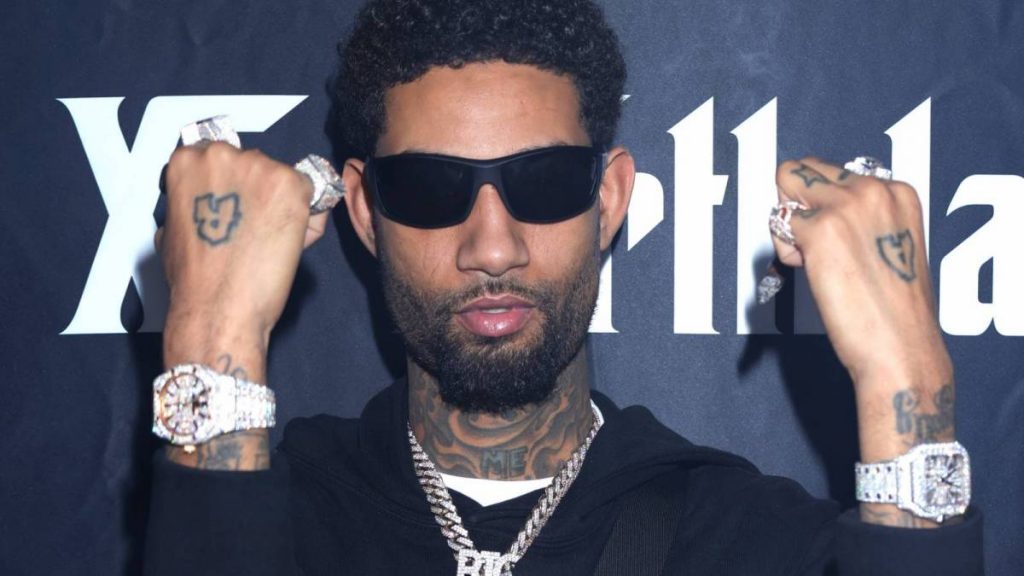 PnB Rock was shot and killed in Los Angeles last week, and it looks as if many of the rapper's fans flocked to streaming platforms to pay tribute following his death.
According to Billboard, the late rapper's catalog (defined as songs he was the lead artist on) has seen a huge spike in streams following his murder on September 12.
Within the week ending September 15, PnB Rock (real name Rakim Hasheem Allen) registered 30.5 million U.S. official on-demand streams, marking an increase of 651.9 percent from 4.1 million the week prior.
Rock's most-streamed song of the week was his 2017 breakout hit "Selfish." Amassing 7.7 million plays, this spike helped the track return to No. 17 on Billboard's Hot R&B/Hip-Hop Songs chart and No. 13 on the Hot Rap Songs chart.
The vulnerable four-minute track, which hears Rock reflect on his fear of commitment while expressing what he wants to give to an unnamed woman, also landed at No. 1 on Apple Music's U.S. top songs list.
See below for the final totals for PnB Rock's most-streamed tracks — both solo and collaborative — for the week ending September 15.
PnB Rock — "Selfish" (7.7 million)
Kodak Black (Feat. PnB Rock) — "Too Many Years" (3 million)
PnB Rock (Feat. XXXTentacion) — "Middle Child" (2.1 million)
Meek Mill (Feat. Jeremih & PnB Rock) — "Dangerous" (1.9 million)
PnB Rock (Feat. Kodak Black & A Boogie Wit Da Hoodie) — "Horses" (1.8 million)
PnB Rock — "Luv Me Again" (1.8 million)
PnB Rock was shot and killed on September 12 at Roscoe's Chicken & Waffles in South Los Angeles. Los Angeles Police Department Captain Kelly Muniz told the Los Angeles Times that when the suspected shooter entered the restaurant, he immediately pulled out a firearm and demanded jewelry from the rapper.
"He shot the victim and ran out the side door to a getaway car and then fled the parking lot," Muniz said.
No suspects have been arrested at this time, but Los Angeles police are sifting through the Philadelphia rapper's past to see if he had any enemies who may have planned the fatal shooting.
Investigators are also reportedly looking into his presence in Philly as well as in Atlanta, where he often visited. They are even examining his lyrics for clues about who the killer could be.
Pnb Rock was officially laid to rest during a Muslim funeral service in Philadelphia on Wednesday (September 21), just over a week after his death.
Reportedly held at the Khadijah Alderman Funeral Home, the service sheet read: "In Loving Memory of Rakim Allen, December 9, 1991 – September 12, 2022" on the front, and included a copy of the Muslim Janazah funeral prayer.