Police Arrest Suspected Killer Of Female Ohio Rapper Boog The Bandit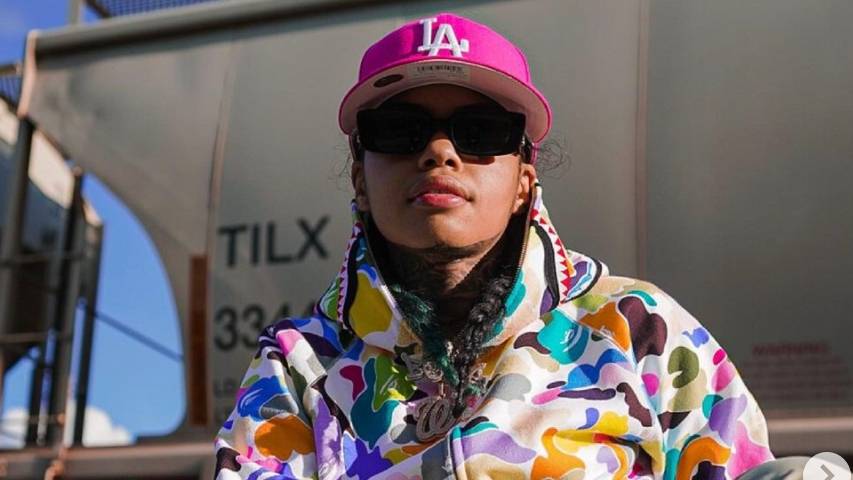 Columbus, OH – Gun violence has plagued the rap community for decades, but the number of fatal shootings in 2020 and 2021 have become an insurmountable problem. From Dallas rapper Mo3 and Chicago's King Von to Sacramento's Hot Boy Ju and Lil Durk's brother DThang, the senseless killings continue to multiple at a rapid rate.
Columbus, Ohio rapper Boog The Bandit, the sole female on the list of rappers who lost their life to gun violence this year, was fatally shot in May.
Now, police reportedly have a suspect in custody. According to WBNS 10 News, 22-year-old Kyson Murphy has been charged with murder and aggravated robbery in the killing of Boog The Bandit (real name Courtney Bruce).
Local police say the 26-year-old aspiring rap star was in the car with a friend on their way to do someone's hair when they were assaulted by a group of men armed with handguns in the 3700 block of Dort Place near East Livingston Avenue.
The men shot at the vehicle several times, hitting and ultimately killing Boog The Bandit. Authorities were alerted to the incident after Boog walked into Mount Carmel East Hospital with gunshot wounds around 6:10 p.m. local time. She was pronounced dead just moments later.
Columbus' homicide rates jumped from 38 in 2020 to 76 in 2021 — and it's only July.
Murphy is currently being held at Franklin County Jail and bond has yet to be set. His next court appearance is scheduled for Tuesday (July 13). Other charges on his record include domestic violence by assault, assault and menacing. He was officially charged with the murder and aggravated robbery on Monday (July 12).