Polo G Fulfills His Rap Career Promise & Purchases Mom Her Dream House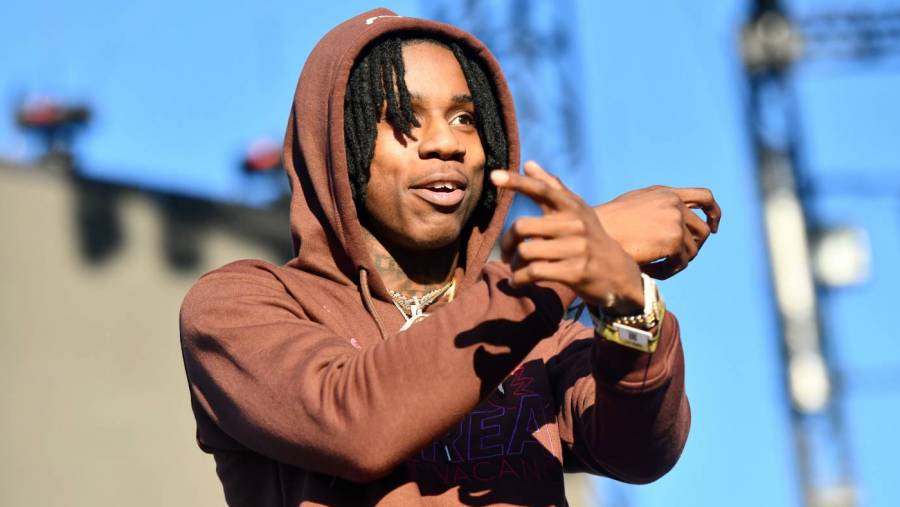 Polo G's mom gave him an ultimatum when he was younger: make it as a successful rapper within a year or go to college. In less than 12 months, the Chicago native managed to land himself a record deal with Columbia Records and has now purchased his mother her dream home at the tender age of 22.
The Die a Legend star's mom Stacia Mac, who's also his manager, shared an Instagram post on Wednesday (February 3) revealing her son had bought the house after a promise he made during the early stages of his career.
"As my son @polo.capalot embarked on his career, as a professional recording artist, he promised he'd Create a life for our family free of struggle and/or lack," she wrote. "I decided to relocate to ATL in September 2020. Today my son purchased my dream home! I showed him the home and he didn't flinch. His response was 'what you need?'"
She continued, "To say I'm appreciative is an understatement. Thank you son! Thank you for being a man of your word. Thank you for giving me things, that at times, I was unable to provide you or myself. I love you and I'm eternally grateful."
View this post on Instagram
Polo G also took to Twitter to reveal the house he bought for his mom is even bigger than his own.
"Lol I just bought my mama a crib bigger then mines wtf," he said.
Lol I just bought my mama a crib bigger then mines wtf😭

— Polo.G🐐 (@Polo_Capalot) February 3, 2021
In an interview with DJBooth in February 2020, his mom reflected on when he started making music and how she wanted him to go stay in education.
"When he started to rap, I started hearing people play his songs inside our city out of nowhere," she said. "He'd go to the studio, and I was just happy he found a hobby. My plan was always for him to go to college, so I never thought he'd want to make music professionally. He had been accepted to several colleges, but the night of his prom in 2017, he told me he wanted to become an artist."
Mac continued, "I told him he had one year to make it big. Otherwise, he'd go to school. And so said, so done. It wasn't even a full year before he had a major record deal."
The purchase arrives shortly after Polo G bought his first home in December and expressed his joy at finally having a place of his own.
"@ 21yrs old I'm officially A HOME OWNER afta spending hundreds of thousands of dollars paying rent & stayin in bnbs," he revealed. "I ain't gatta answer to no bitch ass land lord no more. this literally one of the biggest accomplishments I Eva made in life."
View this post on Instagram