Polo G Wipes The Floor With YK Osiris In 1-On-1 Basketball Game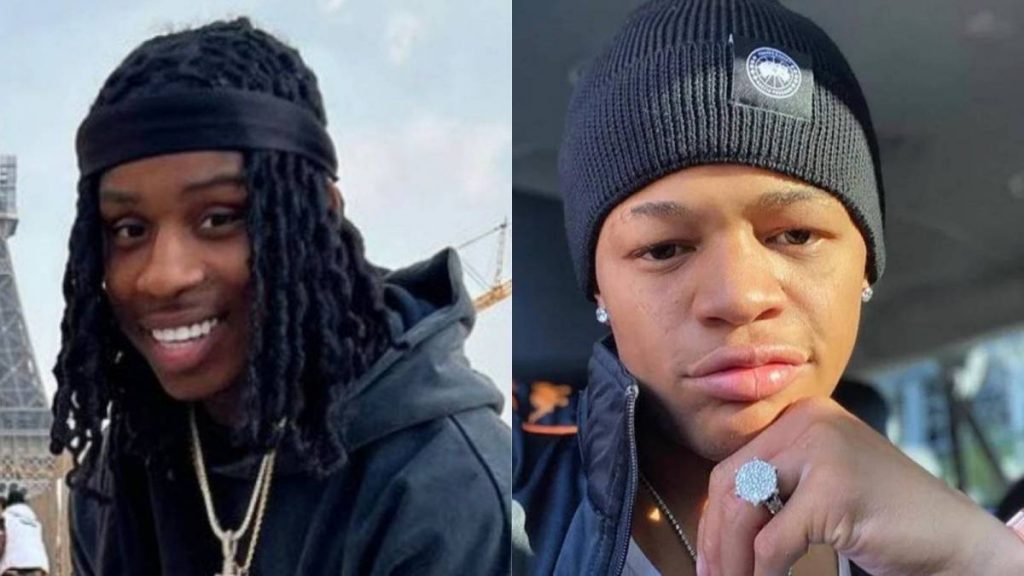 Even though YK Osiris scored some candid buckets on Polo G, the Chicago lyricist got the last laugh when it came to their recent one-on-one game of basketball.
On Thursday (March 24), Polo G shared a nearly two-minute-long Instagram video featuring a pick-up game of basketball with a group of his close homies and gambling-crazed R&B vocalist YK Osiris. In addition to freezing The Golden Child singer out on offense while they were on the same team, Polo G showed no mercy to YK Osiris during their high-energy game of one-on-one.
After mixing YK Osiris up with a slew of tough layups and a tight arsenal of turn-and-burn mid-range shots, Polo G ended the game on a spot-up three-pointer in the grill of Osiris and declared a dominant victory of 10-to-zero.
YK Osiris also got a highlight clip for his IG in the form of a wild three-pointer he hit over Polo G, who blew his defensive edge with a lousy closeout, which he even acknowledged was bad shot.
"That n-gga too late my shot really ugly asf," YK Osiris wrote in the caption of his post.
View this post on Instagram
This isn't the first time that YK Osiris has hit a circus shot on one of his rapper friends on the court. Last month, he cashed in on a $10,000 amateur sports bet after hitting a game-winning half-court shot during his one-on-one basketball game with Canadian rap artist Pressa. 
However, YK Osiris unconventional shot proved to be no match for Chris Brown, who went on a seemingly Kyrie Irving-inspired scoring streak throughout the pair of games he played for The Crew League celebrity basketball tournament in January.
Watch Polo G and YK Osiris go at it below.
View this post on Instagram