Pooh Shiesty Celebrates Kicking Lean Habit: 'My Skin Glowing Since I Been Sober'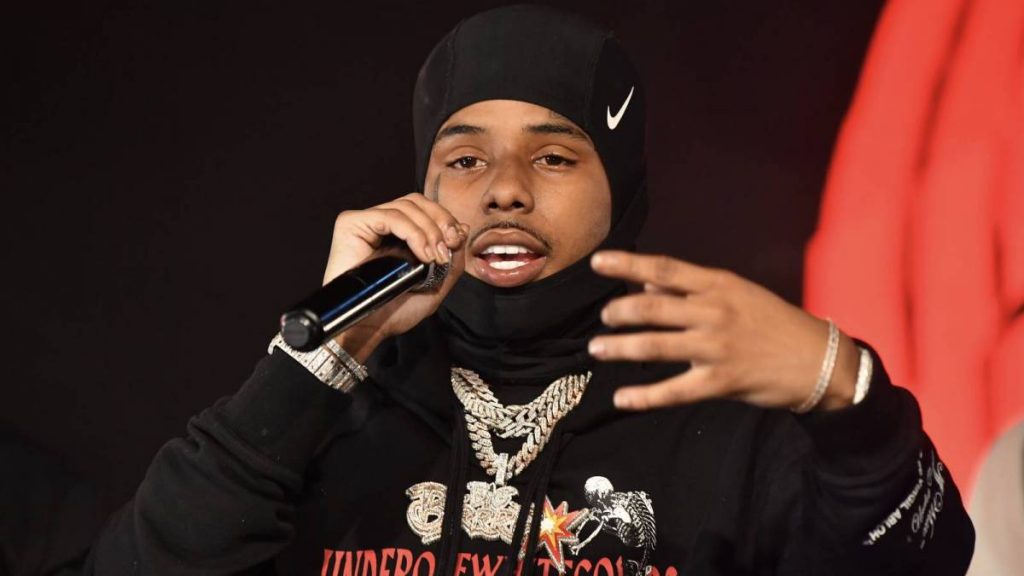 Pooh Shiesty has been sitting in prison for almost half a year now, and since then, the 1017 rapper has been making sure he stays healthy. One of the ways he's doing that is kicking one of his bad habits.
On Wednesday (December 22), Shiesty took to his Instagram Story with a message to all his fans waiting for him to come home. In the clip, the 22-year-old shared an image of himself looking out of it while handling a bottle of the syrupy drink. Shiesty says he's no longer sipping on the expensive drug, and his skin is popping because of it.
"My skin glowing since I been sober can't go back to sipping lean," he wrote in the caption on Instagram. "My mindset got different, I'm in prison before I'm sentenced they don't even kno the life det I'm Living Dey trynna paint the pic of a menace… FreeTheBiggest."
View this post on Instagram
The consumption of lean has been an issue in the Hip Hop industry for years and other rappers have kicked the drug cold turkey. Sada Baby revealed in October he quit while NLE Choppa issued out a challenge for rappers to drop the drug and pick natural products to boost their health. Moneybagg Yo actually took NLE's open challenge.
Pooh Shiesty is currently at Miami's Turner Guilford Knight Correctional Center for his involvement in a shooting in October 2020, and he recently accepted a plea deal in the case but still faces life in prison. The New 1017 rapper is in good spirits, though, and confident he'll be a free man soon after taking to Instagram, letting fans know how he's doing.
"Ima Be Back In A Minute Won't Be To Long Til I'm Free I LOVE ALL MY FANS AND THE ONES WHO STILL SUPPORTING ME," he wrote. "They Think It's Ova Wit For Me That's Okay, That's Cool Tho This Just A Brief Message Afta These Few Words Im Back Silent."
Shiesty continued, "N-GGA IM LOCKED UP BUT MY MIND STILL FREE, YA CANT LOCK THAT UP, I BEEN THROUGH WORSE SITUATIONS, BUT IM AT MY BEST RIGHT NOW, it don't get no bigger den dis IM DA BIGGEST BLRRRD."