Pop Smoke Has A Posthumous Collaboration With 2 Of His Favorite UK Rappers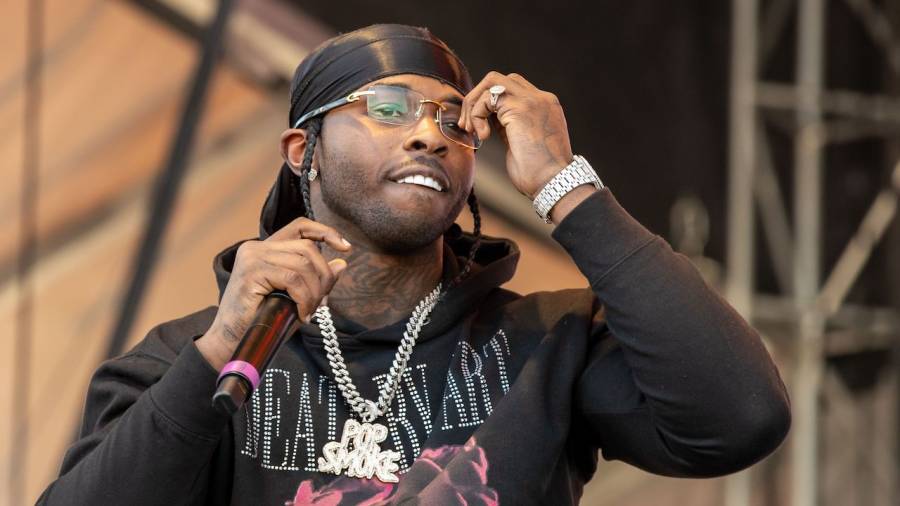 Pop Smoke's life was cut short when he passed away in February 2020, but his memory continues to live on through unreleased music. The late Brooklyn artist's ties across the pond were no secret through working with UK drill producers such as 808 Melo ("Dior") and AXL Beats ("Mannequin"), but he also collaborated with UK-based rappers while he was alive.
On Sunday (January 24), popular London rapper Fredo announced Pop is featured on a song called "Burner on Deck" that's set for release on Friday (January 29). The track has a guest spot from another UK artist Young Adz (of D-Block Europe) and appears on the tracklist for his Money Can't Buy Happiness album alongside a Summer Walker appearance.
29/01/21 pic.twitter.com/muzRSCDEuj

— FREDDY (@fredo) January 24, 2021
Instead of just sending over vocals, "Burner on Deck" was physically recorded in the studio in November 2019. Pop and Fredo took to Instagram at the time to preview the impending music in the booth, with producer StayFleeGetLizzy also in the studio with them.
#Fredo and PopSmoke in the studio last night what might be cooking 🎶🔉 pic.twitter.com/eZarmzgbza

— INFO UK (@theinfouk) November 27, 2019
Pop named Fredo and Young Adz as two of his favorite UK rappers in an interview with DJ Semtex for Hip Hop Raised Me. As for other British names on his radar, Pop listed Jorja Smith, Headie One, J Hus, M24 and above all Skepta, who he said he listened to the most.
During Pop's final editorial interview published after his death, he spoke on the similarities between Brooklyn and London.
"Brooklyn and London are the same thing," he told Complex. "We both got our good sides, super-posh sides, and we got our super-ghetto sides. We eat the same food, drink the same drink, Kool-Aid, dress the same.
"If I show you a n-gga from London right now, you can't tell he's from London. I bring a n-gga from Jersey to London, they'll be like, 'That n-gga not from London.' New York and London n-ggas blend in. Same slang and all that. We're like cousins. "
On top of Pop's debut album Shoot for the Stars Aim For The Moon, he's also had posthumous releases with the likes of NAV, Lil Tjay, Fivio Foreign, Kid Cudi and Skepta.