Pop Smoke Reporter Sues Label After Rejecting $1 Offer To Use Interview For 'Shoot For The Stars, Aim For The Moon'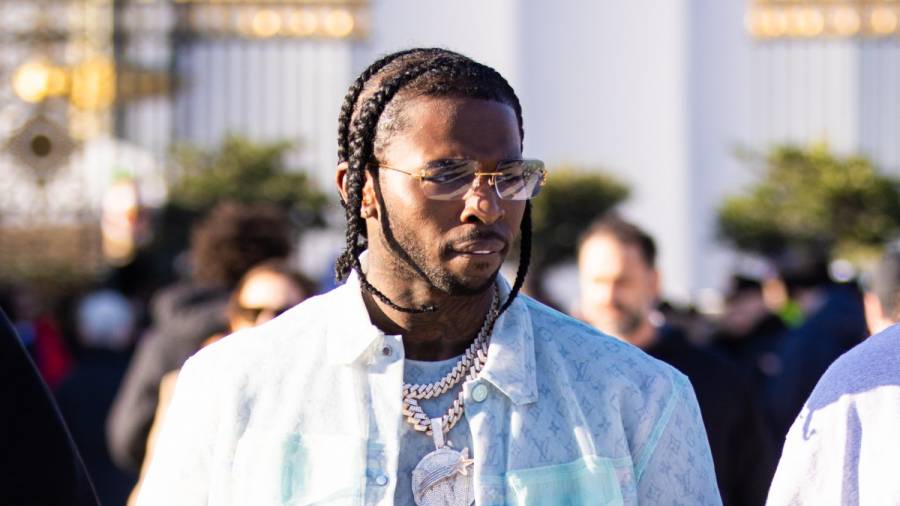 A reporter who interviewed Pop Smoke prior to his February murder is reportedly suing the Brooklyn rapper's label. According to AllHipHop, blogger Victoria Inoyo has filed a lawsuit against Victor Victor Worldwide for allegedly stealing one of her interviews with Pop and using it for his posthumous album Shoot For The Stars, Aim For The Moon. 
Inoyo claims an interview she conducted at Rolling Loud in December 2019 was used without her permission and now, she wants Victor Victor Worldwide to cough up $1.5 million in compensation. Inoyo says she registered a copyright for the interview earlier this year to cover her and Pop's vocals for the interview.
In June 2019, Victor Victor reps allegedly reached out to Inoyo and offered her $1 (yes, ONE DOLLAR) to use the interview on the album, but she refused the initial offer. Although she attempted to negotiate something more lucrative for herself, the negotiations between Inoyo's lawyers and Victor Victor Worldwide counsel fell through.
Inoyo accuses the label of illegally using 16 seconds of her interview, which amounted to 12 percent of "Tunnel Vision (Outro)."
Inoyo's attorney Andrew Williams explained, "The label knew that it did not have Ms. Inoyo's permission to use the interview; yet, rather than negotiate with Ms. Inoyo in good-faith in order to obtain her permission to use the interview, the label inexcusably and unjustifiably used the interview and released the album and the song for commercial distribution in violation of, among other things, Ms. Inoyo's copyrights and her intellectual property."
Inoyo is suing for copyright infringement and unjust enrichment. In addition to the $1.5 million in damages, she also wants credit as a writer on Shoot For The Stars, Aim For The Moon and a percentage of the publishing income earned from the chart-topping album.
Shoot for the Stars, Aim for the Moon debuted at No. 1 on the Billboard 200 with over 251,000 total album equivalent units (including 59,000 pure album sales) sold in its first week. The project returned to the top spot again last month, bringing in another 67,000 total album equivalent units. Needless to say, that equates to lots of money in Victor Victor Worldwide's bank account.