Pop Smoke Was 2020's SoundCloud King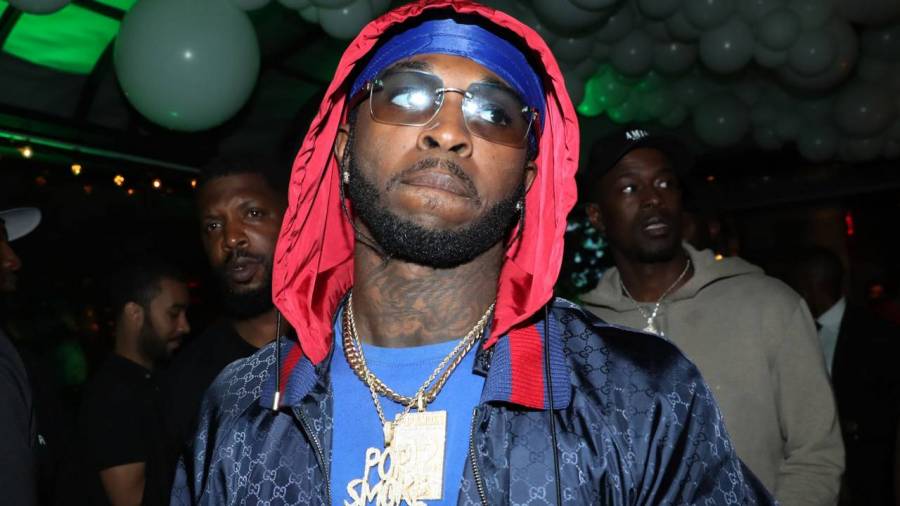 Pop Smoke collected another posthumous accolade this week. SoundCloud revealed their 2020 Playback series, which saw the streaming platform name the late Brooklyn rapper as SoundCloud's Top Artist for 2020. Pop's catalog received over 191.5 million streams in the calendar year.
"We celebrate the life and work of Pop Smoke as our Top Artist," SoundCloud said via press release. "The rising Brooklyn drill star was beloved by the SoundCloud community and they continue to show it."
Pop's Shoot For The Stars Aim For The Moon debut album released in July, five months after his tragic death during a Los Angeles home invasion. The project has remained in the Billboard 200's Top Five for the past five months and finished at No. 7 on the year-end album chart.
View this post on Instagram
Earlier in December, Pop reportedly became the third rapper to go multi-platinum in 2020 behind Roddy Ricch's Please Excuse Me For Being Antisocial and Lil Baby's My Turn.
Pop also earned a posthumous Grammy nomination in the Best Rap Song category for his ubiquitous "Dior" 2019 single. Even with the honorable recognition, Pop's manager Steven Victor expected more from the Recording Academy.
"I think the Grammys is cap, bro," Victor explained in a feature with GQ. "No disrespect, but who is D Smoke? This is an artist—I'm not saying he started a genre, because he didn't start drill music— but [Pop] bought drill music to the forefront and made it mainstream. He had a huge impact. Forget about whether he passed away, his impact was felt way before that."
Lil Mosey's soothing "Blueberry Faygo" was named SoundCloud's Top Song, as the multi-platinum smash compiled over 54 million streams and 760,000 likes on the platform.
Instead of marveling at his success, Mosey told HipHopDX in September that he's always looking for the next challenge in his journey as an artist.
"I'm always progressing and never taking a step back," the Seattle native said. "There's a lot of people I have to compete with and I can't stop what I'm doing. In my newest music I'm making, I've been trying to just show the growth and evolution. Like just showing that I've gotten better and my music's just better."
According to Music Business Worldwide, SoundCloud has over 250 million songs and more than 12 million creators are heard on the platform every month.