Pop Smoke's Brother Can Do A Spot-On Impression Of The Late 'Hello' Rapper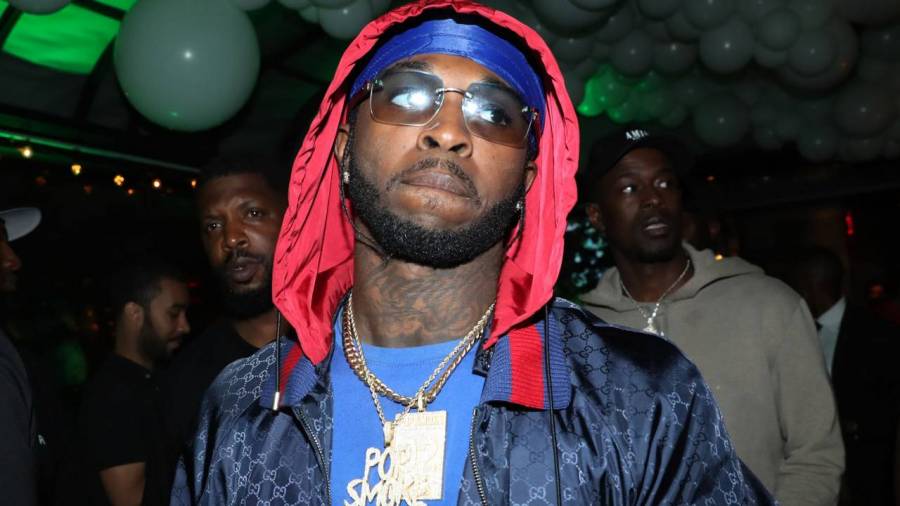 Though their speaking voice and overall demeanor were pretty different, Pop Smoke's brother Obasi Jackson can emulate the late rapper perfectly.
While having fun on his Instagram Live on Tuesday night (January 12), Jackson showed fans his impression of Pop rapping his hit single "Dior" and if he wasn't on video, it'd be easy to confuse the two.
"I really do a good impression of Bashar," he can be heard telling someone off-camera before he launches into his impression. "I could like, sound like him when he does his songs – like when he's rapping. I mean, I don't do it perfect but I could do it. When he was alive, when he was here, I did it for him one time and he turned around like [shocked]."
View this post on Instagram
Jackson recently appeared on Taraji P. Henson's Facebook Watch series Peace of Mind With Taraji, where he revealed that his brother had been receiving death threats prior to his February murder in the Hollywood Hills.
"All of that stuff he went through, it was just—there was a time when he went through a situation that was also … People would put him down and count him out," he said. "There was a lot of threats on his life because of that. And people were trying to figure out where the threats were coming from. I didn't think that anybody would do that and it's just a lot that goes into it."
Watch the full interview below.