Pop Smoke's Brother Unveils Original Version Of 'Dior' With Unreleased Verse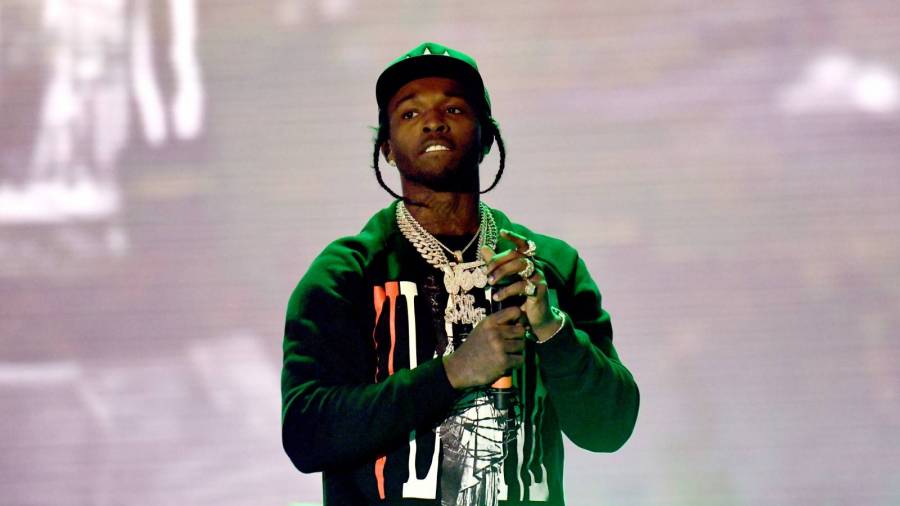 Pop Smoke's single "Dior" has been a rap staple since it dropped last year, but it didn't always sound the way fans know it. As it turns out, the song actually featured a different verse before becoming the hit it is now.
The late Brooklyn star's brother Obasi Jackson recently took to Instagram Live to play the original version of the single, previewing Pop's unreleased lyrics over the 808 Melo production.
"I recorded the original 'Dior,'" he wrote as the pinned comment, before letting the entire verse play out to less than 150 viewers. Pop raps on the song, "Tell them bottle girls shake it, bring them bottles of Belaire/Oh we can't smoke in the spot? Still put that gas in the air."
the og version of dior is crazy pic.twitter.com/uajWoU64LO

— uzi drop proud of u ✞ (@xviijaa) November 5, 2020
"Dior" originally appeared on July 2019's Meet the Woo mixtape and was also included on Meet the Woo 2 in February along with a remix featuring Gunna on the deluxe version. The single ultimately appeared on Pop's posthumous debut album Shoot for the Stars, Aim for the Moon as a bonus track.
Peaking at No. 22 on the Billboard Hot 100 chart, "Dior" also became an anthem during the George Floyd protests and appeared on the soundtrack for NBA 2K21. In May, Chart Data reported "Dior" had been certified platinum by the Recording Industry Association of America (RIAA), marking his first ever song to reach the equivalent of 1,000,000 units sold.
Pop Smoke posthumously earns his first @RIAA Platinum single with "Dior".

— chart data (@chartdata) May 8, 2020
Pop's manager Steven Victor talked to Women's Wear Daily in July about the possibility of partnering with Dior in the future.
"You can't say that Pop didn't have some sort of influence on Dior especially in the urban community," he said. "I'm going to see [Kim Jones, Dior men's artistic director] and talk to him about that on some level. Maybe next year for Pop's birthday."
Speaking on Pop's love of fashion, Victor added, "I thought it was ambitious. I would take it in stride super early on and thought let's focus on the music first and once you're stable as an artist then let's dabble. He would always talk about fashion. I thought he was just saying it because it was cool for rappers to say. Then over the months I realized he did have his own sense of style."
Check out the "Dior" music video below.