Post Malone Flips Off Hole That Caused Him To Break Three Ribs In Stage Fall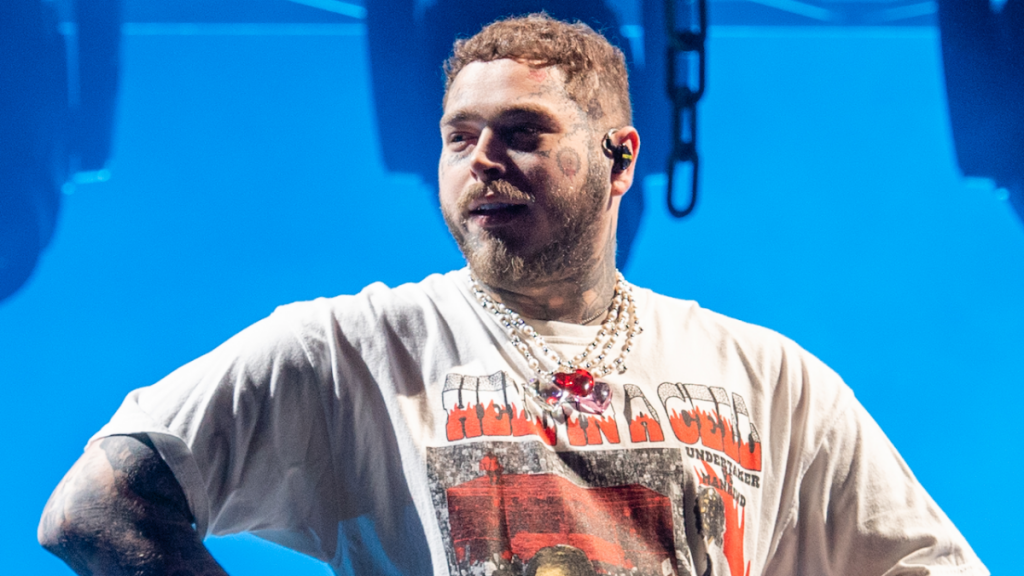 Post Malone has shared a few choice words for the hole that caused him to suffer a nasty injury earlier this week.
On Saturday night (September 17), the singer was performing at the Enterprise Center in St. Louis when he took a spill and cracked three of his ribs in the process.
While Posty was able to keep his Twelve Carat Tour going, it seems the stage gap has made it onto the singer's shit list.
"F U Hole" Post Malone wrote on Instagram alongside a photo of him giving the hole in question the middle finger.
View this post on Instagram

Posty had previously spoken about the hole in a video posted to his managers Instagram "Whenever we do the acoustic part of the show, the guitars are on the guitar stand… and there's this big ass hole, so I go around there and I turn the corner and bust my ass," he said in the video.
"[It] winded me pretty good. Got me pretty good. We just got back from the hospital and everything's good. Everything's good. They gave me some pain meds and everything so we can keep kicking ass on the tour."
Post Malone is currently in the early days of his Twelve Carat Tour with Roddy Ricch. The pair kicked things off on September 10 in Omaha, Nebraska, and they'll soon head through Boston, Philadelphia, NYC, Dallas, Atlanta, Washington D.C., and Houston, before wrapping things up in Los Angeles at the Crypto.com Arena on November 15.
Roddy Ricch recently took a break from touring to speak his mind about PnB Rock's recent murder, and called on his hometown of Los Angeles to do better in the wake of Rock's death.
"LA! Usually I try to mind my business and let the world rotate but we gotta do better," the 23-year-old wrote on his Instagram Story on Tuesday (September 20). "It's too much senseless violence. Too much opportunity and motivation to take things other people work hard for. It's too much life to live to take someone else's life away.
"I love my city but we can't keep going out like this. Before you know it, it'll be nobody left to take from or kill."
He concluded: "Let's stay on point stay aware and find better ways to pursue our dreams because this shit turning into ALL NIGHTMARES."