Pusha T Explains Why He Didn't Use Madlib For 'It's Almost Dry' Album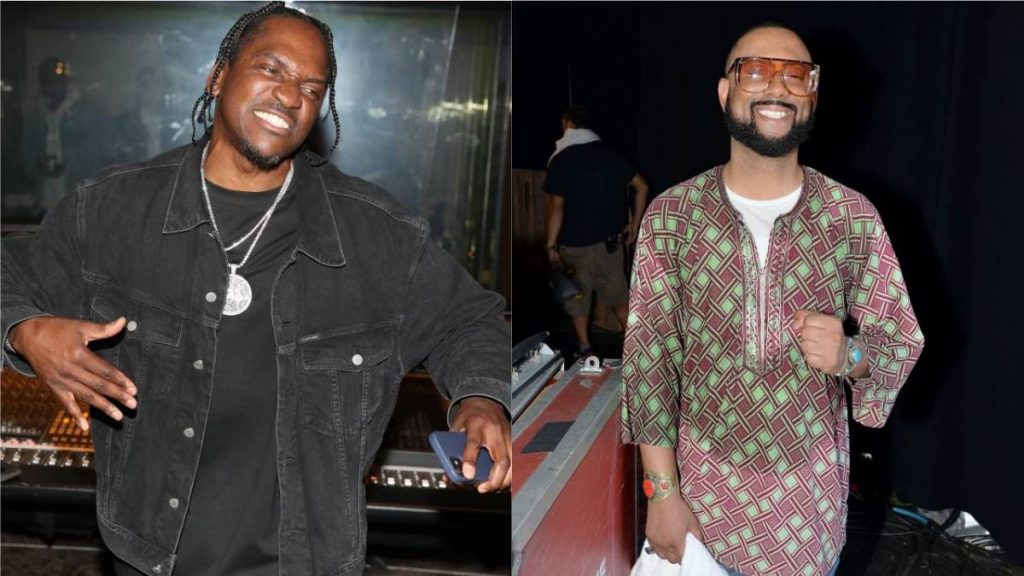 Pusha T continued his "Cocaine's Dr. Seuss" theme with It's Almost Dry, working with Pharrell Williams and Kanye West for primary production. The former was Push's main steward during his days with the Clipse, crafting the bulk of the group's three albums beginning with 2002's Lord Willin', while the latter either contributed or helmed the boards for Push's solo albums.
Although Ye and Skateboard P split production duties on It's Almost Dry, one particular name who came up during the initial creative process for the album was Madlib. In Push's eyes, erecting an album better than his Grammy Award-nominated 2018 album DAYTONA was the main goal of It's Almost Dry, and he nearly went outside of his usual camp to achieve such a feat.
"I got some beats and they were actually chops from him," Pusha explained to his manager Steven Victor during a session moderated by Noah Callahan-Bever for Push's It's Almost Dry radio show on Amp. "I just think he's really dope at finding ill sounds and ill chops, and things of that nature.
"But at the same time, it was feeling like a beat tape situation. I felt like to step it up I had to be produced – to step it up from Daytona. When you think about [my last album], it's just beats and hard raps. I wasn't produced. The structure of Kanye West you know, taking these things out or whatever the case may be. Honestly, it was just that. It's Almost Dry is an exercise, definitely on the Pharrell side, in being produced."
Push said he got sent a folder of dope loops from Madlib, kinda like, "do your thing!" But he felt like the only way to top Daytona was to allow himself to really be produced in a more hands on way, so he decided to go in a different direction (sitting with Ye and P) for this 1

— Noah Callahan-Bever (@N_C_B) April 24, 2022
Although the record features notable production moments from 88-Keys on records such as "Diet Coke," It's Almost Dry contains elements of Ye's chipmunk sound on records such as "Dreamin' of the Past" and "Rock N Roll" and P pulling in sounds reminiscent of Hell Hath No Fury, particularly on "Neck & Wrist" with JAY-Z.
However, Pusha and Madlib still could give fans something in the future. As he told KAZI Magazine in 2020, he and the Piñata producer are sitting on "a hard drive of gems," which would be a "bucket list" project for him.
"We're taking our time," he said. I'm crafting and writing to some of them," Push said. "That's a bucket list thing for me. The fact that we're in contact and everything is good, I see that happening. I can't put a date on it, but I'm definitely on it."