Pusha T Reveals New Grill Worth Over 6 Figures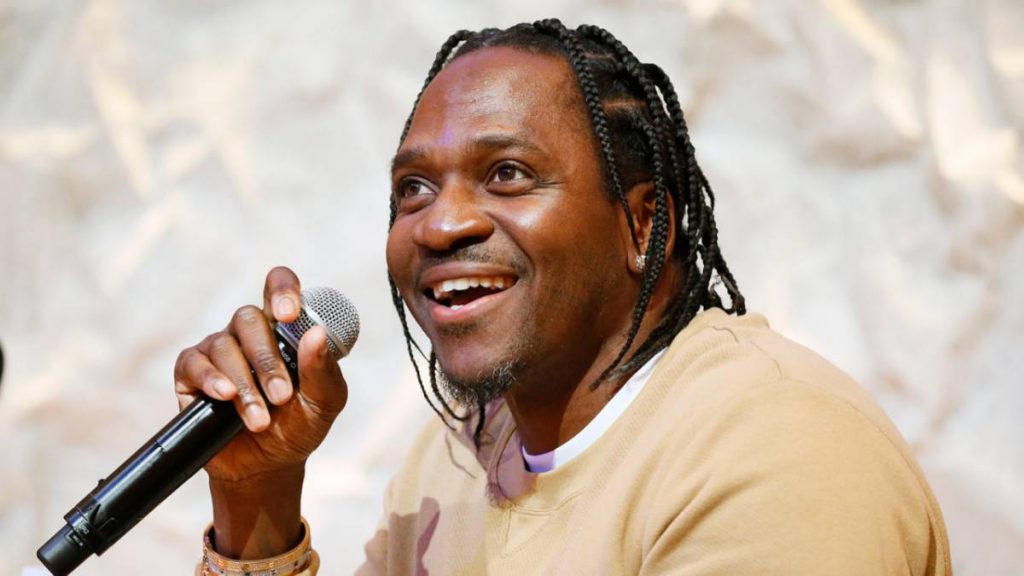 As Pusha T gets ready to finally drop off his Daytona follow-up, It's Almost Dry, the rapper celebrated the occasion by gifting himself a new grill, and the custom design racked him up quite a price tag.
Designed by the famed jeweler Gabby Elan, Pusha showed off the new jewels on Instagram while shouting out his longtime collaborator.
"@gabbyelanjewelry been doing this for me since 99…It's the staggered big stones, paves, crowns and skip tooth like Jamaican Peter…the inspo…you had to be there. All love to those who lived thru the those times. #ITSALMOSTDRY," he wrote in the caption.
View this post on Instagram
Elan later spoke to Complex and elaborated on what the new ice is made out of. The grill is Crafted in 14 karat white gold with 405 total stones and VVS+ hearts and arrow cut round diamonds. The pricey piece includes six VVS+ pear shape rose cut diamonds that range from 0.80 carat to over 1 carat each. While the price tag wasn't revealed, Elan disclosed the grill was worth around six figures.
Elan has a reputation for crafting unique jewelry. Pharrell, who is executively producing It's Almost Dry alongside Kanye West, spoke highly of him to Complex.
"I was always thinking outside the box and he was always willing to try things," the famed producer explained. "At first, I was just getting simple things like one gold tooth on each side. Then, I got a couple down bottom. Then I started mixing it up, arranging grills and just going crazy. But it was all because he allowed me to push him."
Pusha T held a listening session for his latest studio album on Tuesday night (April 12) in New York City, and Dr. Dre stopped by to pay his respects to the Clipse icon, but Pusha wrote on Instagram that Dre wasn't at his listening party just to hang, and teased a possible collaboration.
"If I start working on the next one, y'all can cancel Christmas," Push wrote with an upside-down face emoji. "hey @drdre."
View this post on Instagram