Quality Control Rapper Lakeyah Reverting To R&B Roots For Next Project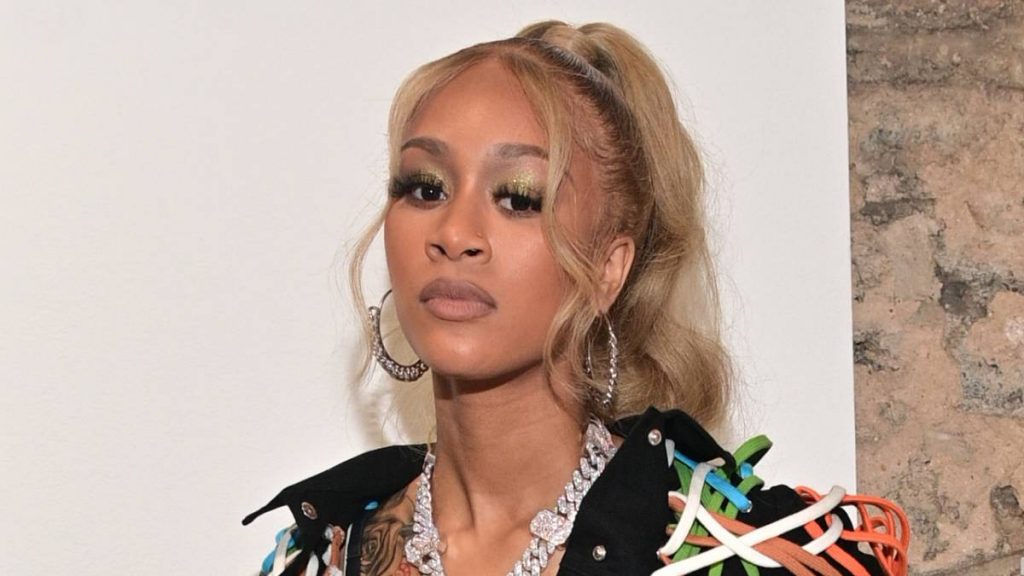 Atlanta, GA – Lakeyah has been carving out her place in the rap game with buzzworthy records such as "Female Goat," "Big FlexHer" and "Poppin" over the last year.
The 19-year-old Milwaukee, Wisconsin native has collaborated with Gucci Mane, City Girls, 42 Dugg and Yung Bleu while attracting the attention of Quality Control Music, the Atlanta powerhouse label behind Migos, Lil Baby and Lil Yachty.
Between 2020's Time's Up and this year's In Due Time, Lakeyah's full-length releases have showcased her self-assured rapping ability and ear for speaker-rattling beats.
But on her next project, it looks like the Quality Control signee is switching up her sound. Or more accurately, returning to her roots.
On Monday (August 2), Lakeyah took to Instagram to share a snippet of new material she's been working on and it has a distinct R&B flavor compared to most of her current output.
"This new tape I'm reaching back in R&b bag cause I'm REALLY THAT," she wrote as the caption to the video, which was filmed live in the studio.
View this post on Instagram
The 31-second clip already seems to be stoking the flames for Lakeyah's new project, with Monica and "Buss It" rapper Erica Banks among those sharing their fire-emoji excitement in the comments.
Lakeyah is no stranger to making R&B music. Her 2020 project The Keymix II featured its fair share of sultry bedroom anthems and heartfelt love songs, as well as a rework of Tamia's "So Into You."
As Lakeyah told HipHopDX in an interview last October, pivoting between rapping and singing comes natural to her.
"I like to switch it up," she said. "My previous manager tried to make me stick to R&B, and I didn't want to do that. I want to show all my talents, singing and rapping."
Embracing both of her talents on the mic is something she's been encouraged to do at Quality Control Music.
"Pee told me never to put myself in a box, and that's just how I am. I like to both sing and rap," she added. "He really likes that I'm versatile, and that I'm not going to ever really need a singer as a feature for R&B tracks. We're dropping the rap as the first single, but I'll be doing both."