Quality Control's Lakeyah Danaee Explains The Making Of 42 Dugg-Featured "Big FlexHER" Single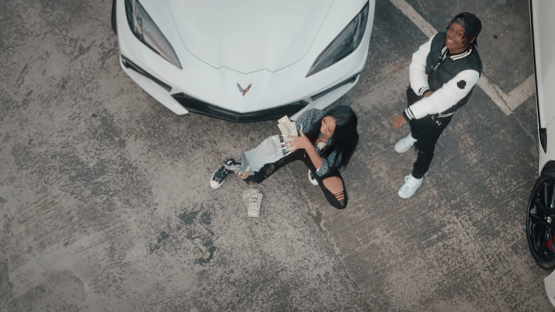 Atlanta, GA – Last Friday (October 9), Quality Control's latest act, 19-year-old Lakeyah Danaee, dropped a new single and accompanying video, "Big FlexHER" featuring 42 Dugg, amassing more than 400,000 views on YouTube since its release.
After much social media buzz leading up to the release, the multi-talented Milwaukee native is clearly putting in work to prove she belongs at the forefront of the Hip Hop game, both with her flow and her pen game.
In an exclusive conversation with HipHopDX, Lakeyah reveals, "It was supposed to be a freestyle for my Instagram. I rapped it for my girlfriend who encouraged me to record it. The beat came from this guy Ruel on YouTube. I already had the song written a long time ago —When the beat is good, I could write a song in under like 10 minutes — I was originally going to drop the song independently, pay for a feature from a Detroit rapper, all that. But then I was signed, and Pee picked it out of all the songs I sent to him."
Luckily, Lakeyah didn't need to pay for a feature after all — 42 Dugg, a member of Lil Baby's 4PF label — hopped on the track, after rapidly ascending through the Hip Hop charts over the last year, most notably with the multi-platinum "We Paid."
42 Dugg compliments Lakeyah's lyrics about spending money on fashions and nails by adding his own verse of braggadocious bars and his signature whistle over the catchy beat. Of the Detroit rapper's appearance on her Quality Control debut, Lakeyah explains,
"When Pee heard it, and I met Lil Baby, Yachty and sent the song, they were like, 'Yeah, Dugg would sound great on this,' Lakeyah explains of the Detroit rap star's appearance on her Quality Control debut single. "Not even a day later, Dugg sent his verse back. And he really likes the song. He be sending me screenshots of people asking him, 'What's that song that you just got on? Because it's stuck in my head.'"
Watch Lakeyah and 42 Dugg nonchalantly flex their fast cars and large amounts of cash in the "Big FlexHER" video below.