Quavo Continues To Mourn Takeoff: "Sometimes I Cry Myself To Sleep"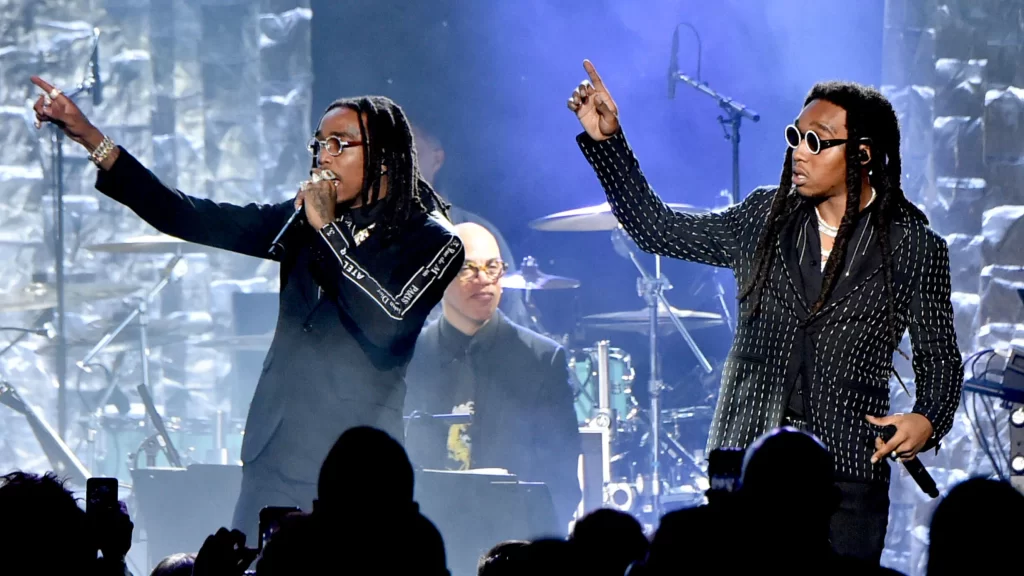 On Thursday (July 27), Quavo released a video titled "A Conversation For The Fans" on Youtube, ahead of his new album, Rocket Power. In the 18 minute clip, the Migos rapper explained the significance of the upcoming project, how the album's name came about, and the song he enjoyed recording.
Elsewhere during the intimate conversation, Quavo revealed how he's navigating through life after his nephew and bandmate Takeoff was killed last year. "I miss him a lot and I love him. He know I love him. That's what we always know so when you see me and see me smiling, you don't got to ever think that I forgot about him. I think about him all the time. Sometimes I cry myself to sleep. If I can't feel him, I just know he's around," the 32-year-old said.
You can watch the full conversation below.
As previously reported by HOT 97, Takeoff, 28, was fatally shot at a bowling alley in Houston, Texas on Nov. 1, 2022. According to TMZ, the Atlanta rapper was killed following an altercation during a dice game, which resulted in someone opening fire. On Nov. 11, Takeoff's family, friends, and fans from all over the world attended his "Celebration of Life" at the State Farm Arena in Atlanta, Georgia.