Quavo Says He Pays His Assistant $5K Per Day & He's a Millionaire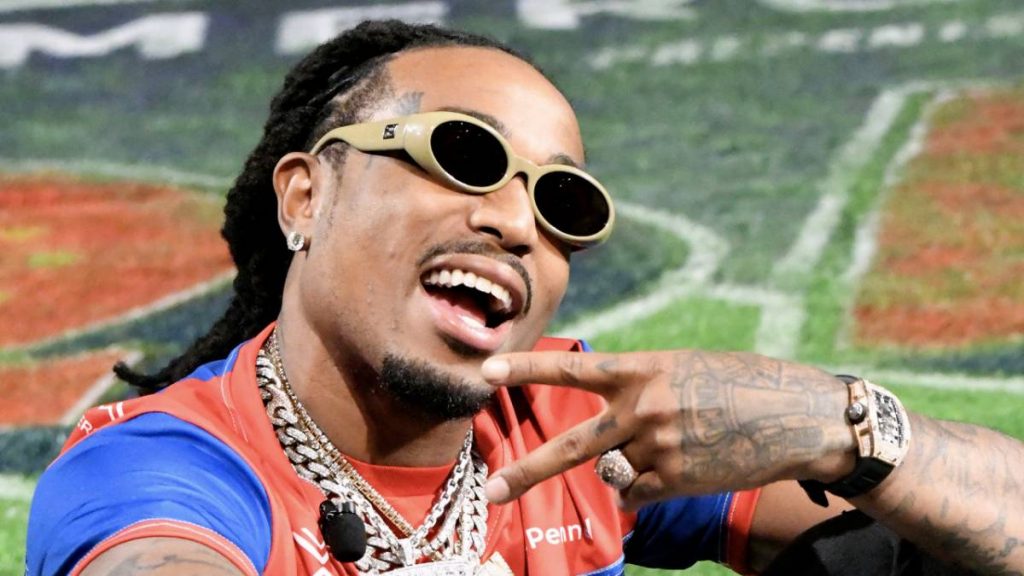 Quavo makes sure he takes care of those around him. Huncho took to his Instagram on Tuesday (August 3) to claim he's paying his assistant $5,000 per day and that he's already a millionaire.
"5k a Day My Asst. A Millionaire," the Migos frontman wrote to Instagram with his assistant holding an umbrella shielding him from the sun.
View this post on Instagram
The assistant looks as if he could be the fourth member of the Grammy-nominated Migos. Doing the math, Quavo's assistant would make about $25,000 per week, which puts him over $1.2 million in earnings projected over an entire year with two weeks of vacation.
View this post on Instagram
For Quavo, the checks will continue to pour in following the release of the group's Culture III album in June, which debuted at No. 2 on the Billboard 200, behind Polo G's Hall of Fame.
The world continues to marvel as Quavo's athletic ability. In July, Huncho competed in the MLB All-Star Celebrity Softball Game where he put his baseball skills on display. Quavo helped lead his team to a 20-10 victory, but it was San Antonio Spurs guard Derrick White who took home MVP honors.
The Atlanta native's winning ways continued this summer when Barack Obama included Migos' "Straightenin" on his official summer playlist. Quavo previously declared the Culture III single to be the song of the summer.