Quavo Signs Georgia Rapper Yung Petro To Huncho Records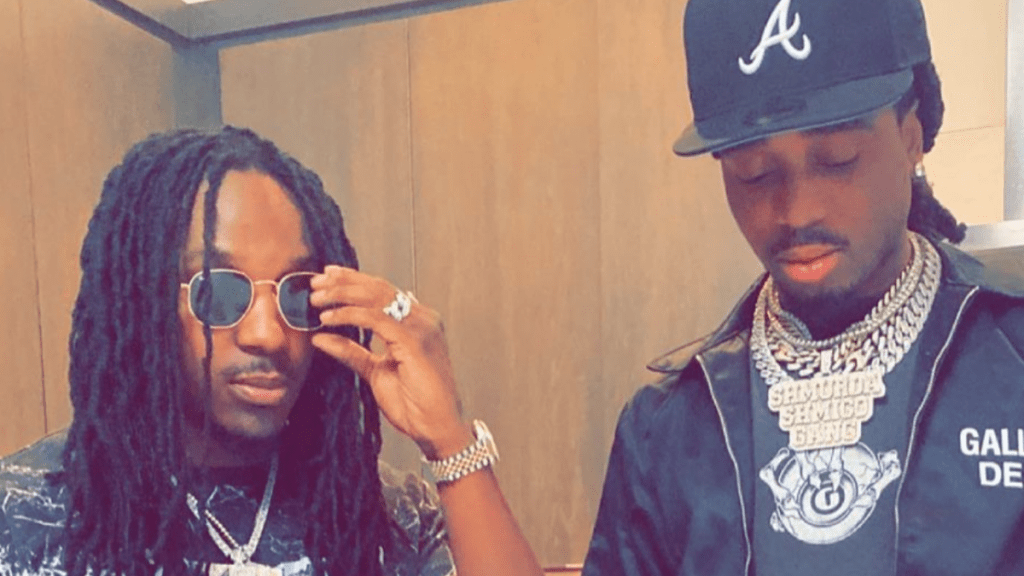 Migos' own Quavo is continuing to build out his Huncho Records label with the signing of Athens, Georgia rapper, Yung Petro. The 26-year-old — real name Kawanis Sutton — was independent before joining Quavo's label and only decided to take rap seriously a few months before signing the deal.
"It's really almost like a movie," he told Online Athens. "Where we're from, people don't get signed or end up like this. Everybody hears about Athens and they hear about the Georgia Bulldogs. I mean they're straight too, but it's a lot more going on than just that."
Yung Petro celebrated the news on Instagram with the caption, "IM FAR FROM PERFECT! I MAKE MISTAKES ALL THE TIME BUT I PROMISE IM ONE OF THE REALEST! THANK YOU @quavohuncho FOR CHANGING MY LIFE!"
View this post on Instagram
So far, Yung Petro has only released individual songs, but he's planning to drop his debut project in late 2021 or early 2022. His latest video, "First Day Out Da Feds," has over a million YouTube views since its June 18 release, with his Blac Youngsta collaboration, "Gang Shit," also boasting over 782,000 views.
He cites Lil Wayne and Chief Keef as some of his key influences growing up, as well as Migos, who he says he's been studying since linking up with Quavo.
"Every day I'm around them I learn something new," Yung Petro explained. "There's so much knowledge all I have to do is sit back and soak up game. I don't feel no pressure because I just get in the booth and rap my reality, my friends' realities, and what I've been through and seen. Coming from where I come from… the people feel it and relate to it."
Speaking more about his hometown, he added, "My mom had me when she was 15. My mom was a child herself having a child. Growing up on Black Road you saw everything — murders, drug dealers, dope boys, nice cars. You saw it all… really I was a product of my environment."
Quavo launched Huncho Records in April 2020, with 904 Reebok, Pop Out Boyz and Street Bud announced as the label's first signees.