Queen Latifah's Dog Killed In Alleged Cover-Up Involving 'Dog Whisperer' Cesar Millan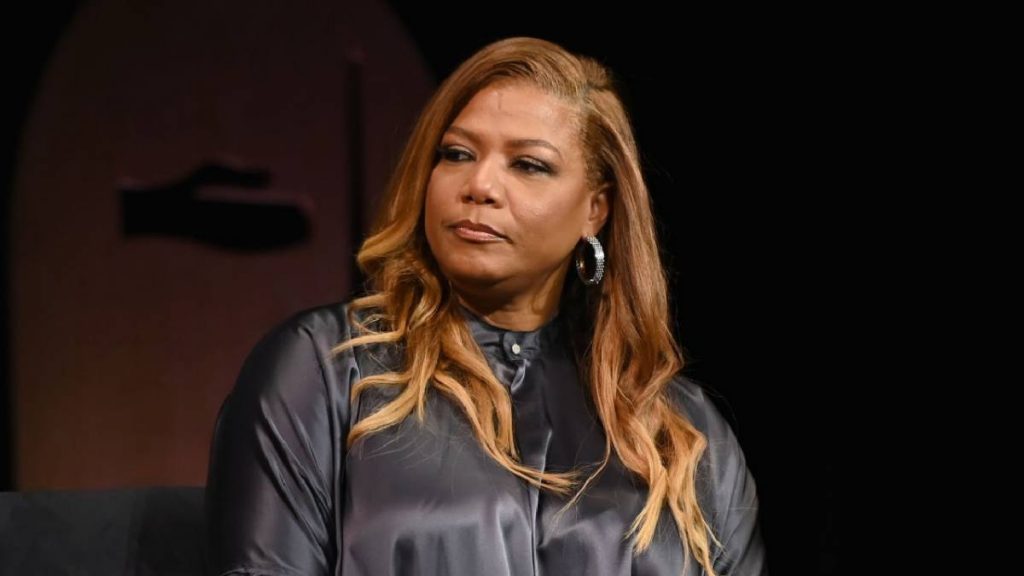 Los Angeles, CA – An explosive new lawsuit claims Hip Hop legend Queen Latifah's dog was killed in an attempted cover-up involving Cesar Millan, star of the TV series Dog Whisperer, according to TMZ.
Millan's pit bull, Junior, allegedly mauled one of Latifah's dogs to death during her visit to his Dog Psychology Center in Santa Clarita, California. Millan then allegedly tried to cover up the fatal attack by instructing his staff to tell Queen Latifah her dog was hit and killed by a car. It's unclear when incident this took place exactly.
The allegations are included in a lawsuit brought forward by Lidia Matiss, a promising gymnast who suffered severe injuries after being bitten by Cesar Millan's pit bill while visiting her mom's office building – reportedly owned by the famous dog trainer — in Van Nuys, California in 2017.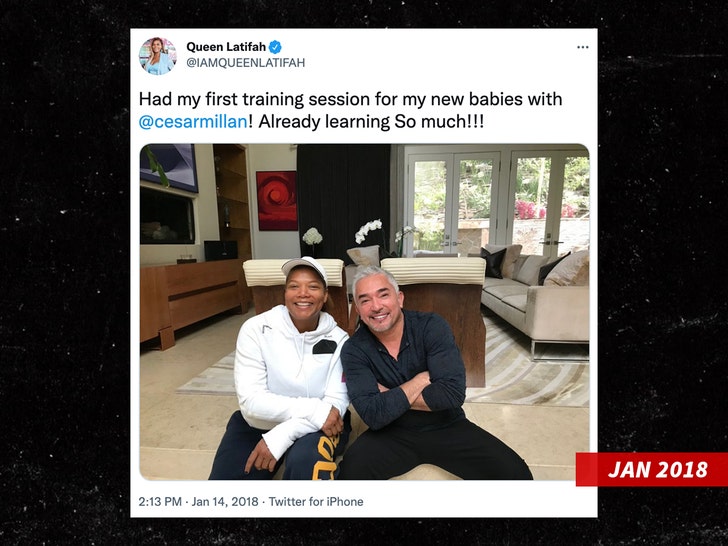 Matiss says Junior was roaming the halls unsupervised and unleashed before he bit her repeatedly on the leg. Matiss had to be taken to the ER and has since been forced to give up her gymnastics career due to being left "impaired" and "disfigured." Before the attack, she was being actively recruited by the University of Pennsylvania.
Lidia Matiss claims Cesar Millan was aware of Junior's violent history, having previously killed Queen Latifah's dog (along with attacking several other people and dogs), yet he regularly allowed the dog to roam free.
The Dog Whisperer star has filed an answer to the lawsuit, claiming Matiss assumed the risk of being bitten because she knew of the danger. He also claims Lidia herself was negligent, although he doesn't go into detail.
On July 29, Cesar Millan announced that Junior had died at the age of 15. "This is a video honoring my best friend, Junior Millan," he wrote on Instagram. "Thank you for 15 years of Trust, Respect, and Love. We love you and miss you so much already. Rest in Peace, Junior Millan."
View this post on Instagram