Questlove Following In Rick Ross' Footsteps With His Own Farm: 'I'm Preparing For The Apocalypse'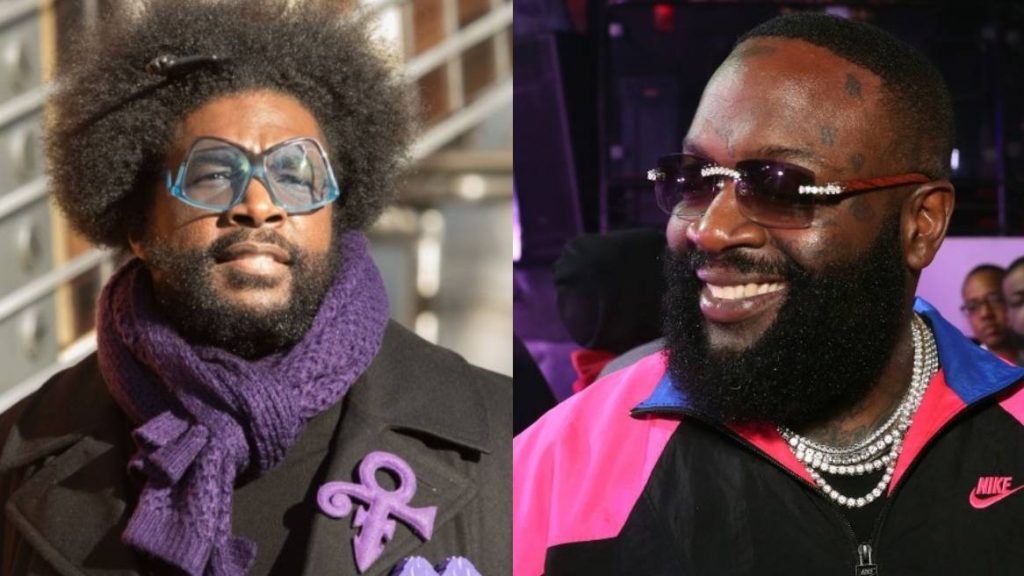 Exclusive – Amir "Questlove" Thompson has revealed he bought a farm in Upstate New York, following in the steps of farmer/rapper and Maybach Music Group boss Rick Ross.
The celebrated Roots drummer, who stars on the The Tonight Show Starring Jimmy Fallon! alongside his bandmate Black Thought, recently spoke to HipHopDX about his new Gold Peak Iced Tea campaign, which finds him wielding a blow torch and attempting to make an ice sculpture (his management was understandably nervous).
During the conversation, Questlove was reminded of a Zoom conversation he and Fallon had with Beastie Boys' Mike D and Ad-Rock in which they discussed vinyl records. Questlove noted he had over 190,000 records in his collection (that number has since increased to over 200,000) and would obviously need more space for them.
"I recently purchased a farm, so I'm building a warehouse haven for all my records," he told DX. "I'll say that another thing that happened during the pandemic was my 'never again-ship.' My ex convinced me, she was like, 'I know you love this penthouse you live in, but God forbid, if we're ever in this situation again, you might want land. You might want a safe haven for your family to run to in case something happens.'
"So I got a little eight-acre spot and basically, I'm building my version of Noah's Arc. My dream place that, in case something happens, then I know to ring the alarm and everyone knows immediately to report to Amir's farm. That's kind of what I'm preparing. I can just stop now and have a simple house, but I'm preparing for the next apocalypse."
Unlike Rick Ross, Questlove hasn't posted any photos of a new cow or other animals that will live on the farm. But that could change soon. As he explained, "Here's what people don't know about the cow situation. For tax purposes, if you have cattle on your land, that's literally tax breaks right there. So I assume that's why Ross does it. I spoke to him about it because I wanted to know what kind of tractor trailer does he use.
"And here's the thing. Everyone needs a morning routine. Right now, my morning routine is stretching and doing a little bit of yoga and my breathing exercises. But for Ross, he gets on his tractor trailer and just rides around his property. You have to at least get two hours a day where you're completely silent and you just listen to nature. In other words, like if you have a Macbook Pro and you got way too many windows open on your Safari, you got to refresh.
He continued, "I'm guilty of it too. I'm certain, if I open my computer now, it's 60 windows open. So you have to shut it down and restart again. That's a meditative process. I love that Ross does that. I want to do it too."
Elsewhere in the interview, Questlove provided a much-needed update on the next Roots album, saying it's "60 percent done." The legendary Philly Hip Hop group has a small window to work on it before the Academy Award-winning director starts his next film project, the Sly Stone documentary. Check back with HipHopDX soon for Part III of the Questlove interview.