Rae Sremmurd's Slim Jxmmi Allegedly Knocked Out Pregnant Ex's Front Tooth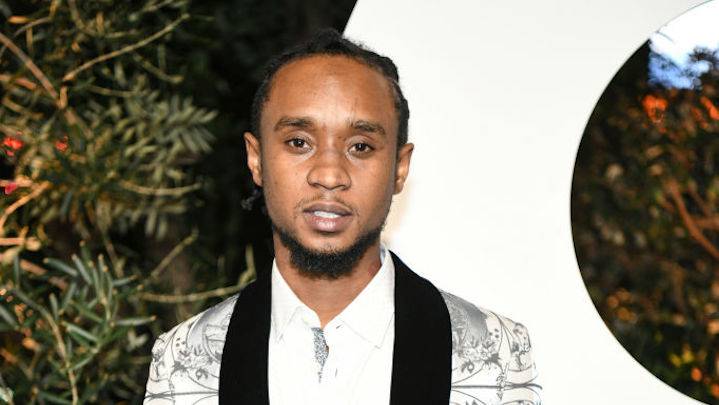 Slim Jxmmi is facing domestic violence allegations from his now ex-girlfriend.
According to The Shade Room, the Rae Sremmurd member's girlfriend Kee, who is six months pregnant with their child, was allegedly involved in an altercation with the rapper in July. During the alleged incident, Jxmmi reportedly punched Kee in the face, knocking out her right front tooth and prompting him to pay for dental surgery.
View this post on Instagram

#TSRExclusive: #Roommates, sadly domestic violence has come to the forefront in media, even more so than before. This time, one half of #RaeSremmurd is apparently a single man now, after some very dangerous allegations of domestic abuse have been made against him. According to a source close to the situation, #SlimJxmmi and his now ex-girlfriend, who is pregnant with his child, have broken up after he allegedly punched her in the mouth, knocking out her front tooth. ___________________________ According to our source, Kee, who is now almost six months pregnant, was allegedly involved in an altercation with Jxmmi that turned physical about two months ago. Our source claims Jxmmi allegedly punched Kee in the mouth, knocking her right front tooth out of place and breaking the bone in her gums. Jxmmi has since paid for Kee to get veneers to replace her tooth. ______________________________ Our source alleges that Kee and Jxmmi's relationship had been physically abusive for some time, saying she was "his punching bag", and that Jxmmi's actions have been a direct result of his father passing away earlier this year. Our source also claims that Kee has not pressed charges on Jxmmi because he allegedly threatened to call CPS once their baby is born. _____________________________ Kee and Jxmmi have since ended their relationship, and our source—- read more at TheShadeRoom.com (📸: @gettyimages)
Kee is reportedly planning to stay away from Jxmmi while she carries to term the birth of their unborn child.
Jxmmi's had a rather tumultuous year in his personal life outside of the allegations. In January, his stepfather, Floyd Sullivan, was shot and killed, allegedly by his son and Rae Sremmurd's stepbrother, Michael Sullivan. Michael Sullivan was subsequently arrested and pleaded not guilty to charges of first-degree murder.
The duo's stepfather was discovered inside of his Tupelo, Mississippi home suffering from multiple gunshot wounds. Sullivan helped raise Jxmmi and his brother Swae Lee after getting into a relationship with their mother, Bernadette Walker.