Rapper Big Pooh On His New Album 'To Dream In Color' & How Reinvention As A Manager And DJ Has Kept Him In The Game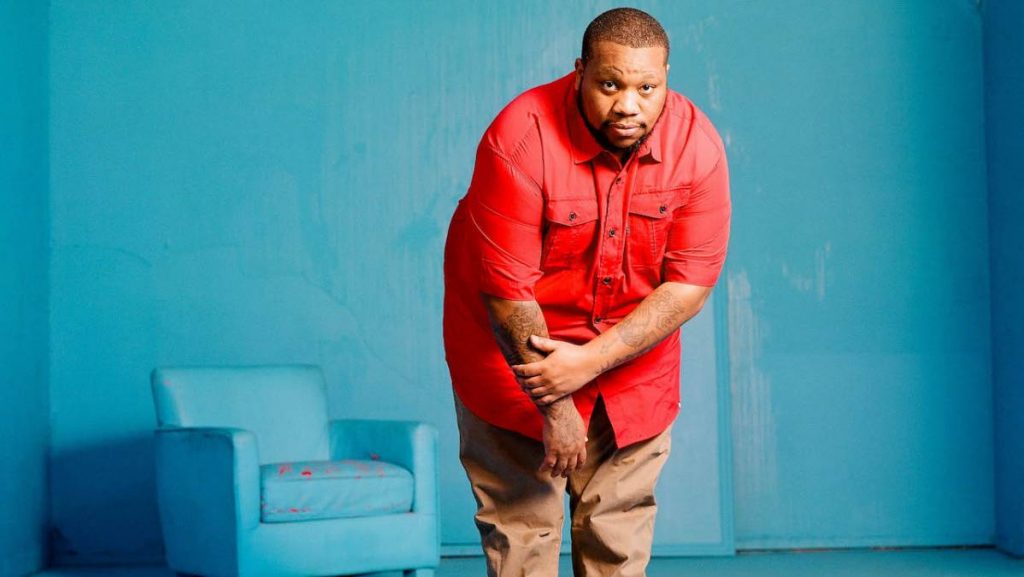 Exclusive – Rapper Big Pooh has worn many hats throughout his almost 20-plus years in the game. He's a founding member of the legendary group Little Brother, who has released several critically acclaimed albums. As a solo artist, Pooh has released several highly-regarded LPs such as Sleepers, The Delightful Bars, RPM, and his Fat Boy Fresh series.
On top of this, Pooh has become a manager and DJ and has toured all over the world with all of his gifts on display. According to Pooh, reinvention is the key to longevity in the world of Hip-Hop.
"Reinvention extends your lifeline," Pooh told HipHopDX right before a scheduled performance in North Carolina. "When you recreate yourself it allows you to continue on because it's all about adaptation at the end of the day. Taking the time to go work with younger artists helps rejuvenate me. Playing music as a DJ has helped me fall back in love with music. Having the privilege to watch legends like Dr.Dre at work in the studio and see how things work on that level. That's free school. That's like Ph.D.-level classes in songwriting and music making. All these different things just help to extend the life of whatever you want to do in this business."
"You can be an artist forever," he added. "But there's a window for your peak. And you got to understand everything isn't going to be as good as when you're at your peak. That's when you're going to make the most money but what are you going to do to continue to have that excitement to be doing what you're doing? For me, whether it's doing A&R work, managing, DJing, it's getting the chance to meet and work with legends. Those things help keep me going and keep driving me to want to continue to create."
On top of everything he has going on, Pooh is also a successful manager guiding the careers of up-and-coming artists like Tre'mar, T. Smith, and Dreamville Records signee Lute. With his vast experience as an artist, Pooh knows the struggles that artists face and he believes he's more than qualified as a manager.
"I'm pro artist and I understand what an artist needs," he noted. "I can always put myself in their shoes because I'm an artist. At the same time, you can't bullshit me with your effort because I've seen a lot, I've done a lot, and I've been to a lot of places. Because I come from an artist background, I understand the business side of it, but I'm always gonna lean toward the artists because I am an artist. People don't realize that a lot of times artists get the short end of the stick when it comes to business, so I'm always going to advocate for artists."
Pooh went on to explain the challenges of being a manager in today's music climate. On the management side, he has to stay up on how the game is changing as he works with new artists.
"For me, the biggest challenge is adjusting to a younger generation that does things differently whether it's a want or need," he said. "Business constantly evolves and you have to remember that every time you introduce a new artist."
Pooh's latest album, To Dream In Color, has received rave reviews since it was released in August. The 10-track LP is a cohesive body of work that features immaculate production, insightful lyricism, and adroit storytelling. He spoke about the vibe he curated for the project, which he says is his most personal to date.
"Even when I'm using multiple producers, I still want it to be cohesive," he said. "Praise, J.Smash, The Nukez, and Rich Bartell because they touched almost everything on the album. They helped me a lot sonically and pushed me towards different things to see what works and what didn't.
He continued: "We sat for countless hours in the studio and worked on tracks making sure we paid attention to the sonics of the production. So when people found out that I started working on this album in August 2021 and I turned it in on August 2, 2022, it took a whole year because we were building the sound. The writing didn't take much time but trying to build things musically was a labor of love."
One of the standout tracks of the project is "Mother's Day" which is a heartfelt tribute to his mother and all women who have greatly impacted his life. He recalled the song's creative process and why it was important for him to include it on the album.
"I got that track for 'Mother's Day' from D.K. the Punisher," Pooh recalled. "He did a lot of stuff for Sir the Baptist, Justin Bieber, D Smoke but I've known him since he was 17 years old. When he was in high school, we did our first record together back in 2011. I wanted to reconnect with him for this album, so he sent me a few beats and one just stuck out to me. I might have had it for like a year before I did anything to it.
"When I finally sat down to write,  I started thinking about my mom. I just started thinking about the journey to getting to North Carolina, so I penned the first verse and I had it for months. I was trying to figure out what I wanted to do with the second verse and I thought about my best friend's mother who lived a few doors down from us.  I spent a lot of time at her house. I ended up moving in with them after I graduated high school."
"She was partly responsible for me [ending] up in North Carolina," he added. "I was all set to go to Old Dominion and she went and talked to a deacon at my church and he had a scholarship established at North Carolina Central University. So, within a week, I was going down to North Carolina Central on the scholarship. Those women inspired 'Mother's Day.'"
To Dream In Color is a definitive artistic statement from Pooh. Throughout the project, he delves into topics such as grief, family issues, and financial hardships with vulnerability and honesty. His aim for the album is that listeners will be receptive.
"I just want those who listen to the album to have a better understanding of who I am as a person, and I want them to understand that we as artists are people just like them," he explained. "I want to speak for some of the problems that people are having, like on 'LS 400.' That track is about confidence or lack thereof. There are a lot of people out there who suffer from a lack of confidence, and they try to place that confidence in other things. For me, I was trying to place it in having a record deal and having money for the first time in my life, and things of that nature. But true confidence comes from within."
"I felt like I was on top of the world when I first got my LS400. It was my first car and I brought it with my first big rap check, he continued. "It was a symbol of my success or so I thought it was at the time. I knew I was fly [Laughs]. I soon learned that even a LS400 was not the answer to all my problems."
While Pooh's growth is unquestionable on To Dream In Color,  the album also is a snapshot of his evolution as a man. As a heralded veteran in the game, Pooh is content with dropping jewels that he's gathered over the years.
"Writing the album was cathartic," he said. "I was sharing my journey as a man and I think it was important for people my age, but younger people to hear. They're getting so much other stuff but from me, they gotta get that real. I wanted them to know that I'm still successful and I was going through all that stuff. I went out and did Uber and there's nothing wrong with it. That's real life."