Rappers Accusing Cardi B Of Stealing 'Up' Don't Believe In Coincidences: Exclusive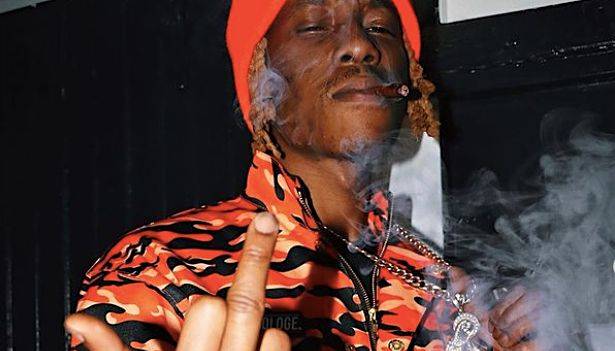 Camden, NJ – Cardi B fandom was at an all time high on Thursday night (February 4) when she dropped her new video for "Up." As Twitter lit up with reactions to the playful visual, two New Jersey rappers were forced to spring into action after they realized the hook for the song sounded eerily similar to their August 2020 single "Stuck" — too similar.
In a statement obtained by HipHopDX, Mir Fontane and Mir Pesos explain why they believe the Grammy Award-winning rapper stole the concept for the song from them.
"We recorded 'Stuck' back in April 2020," Fontane tells DX. "I freestyled the hook. We shot a teaser for the video in the summer and released the official video for the record on September 15. Me and Pesos' phones were blowing up this morning because fans were saying Cardi stole our song/hook.
"We have nothing against her in particular, but we have reason to believe our song 'Stuck' was used as inspiration for her new single, 'Up.' We do not believe this is just coincidence."
🤔🤔🤔🤔🤔🤔🤔 pic.twitter.com/J5lPWhHvmI

— MELODY MONSTER🧀 (@MirFontane) February 5, 2021
Shortly after the allegations started flying her way, Cardi attempted to defend herself on Twitter, claiming she'd never heard of Mir Fontane. She also posted an Instagram Live video of herself talking to Megan Thee Stallion. In the clip, she repeats the song's hook: "Up and it's stuck, up and it's stuck, bitch, up and it's stuck."
She wrote in the caption, "August 7th now go check buddy's date."
But as Mir Fontane pointed out, he and Mir Pesos first premiered "Stuck" on August 6, 2020, leading them to conclude their song was indeed the blueprint for Cardi's latest hit. While the Camden duo doesn't have anything against Cardi personally, they are still seeking to amend the situation.
"In terms of resolution — they want all creators to be properly credited and compensated for their work in all matters not just this," Mir Fontane's representative tells DX. "Pesos and Fontane's respective teams are working towards a resolution."
View this post on Instagram