Rapsody Tackles Racial Injustice In '12 Problems' Video Following Lyricist Of The Year Victory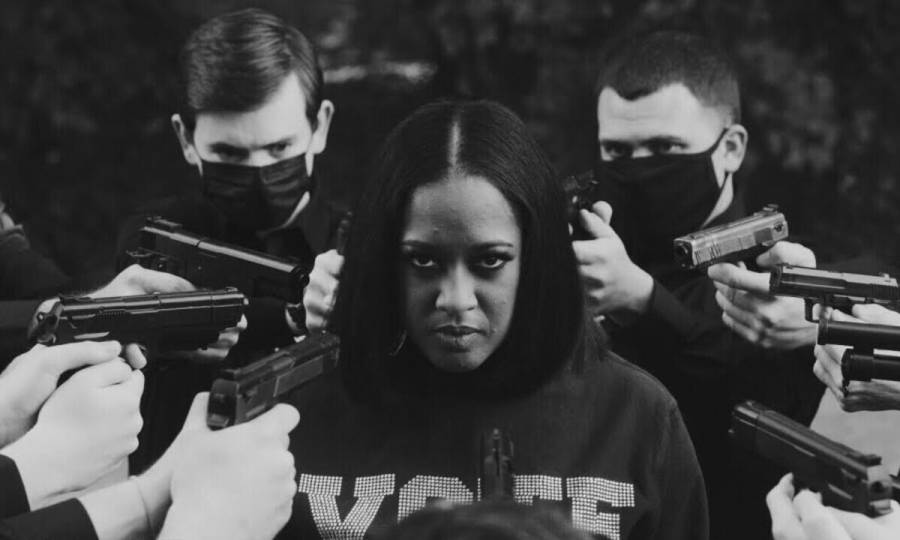 Rapsody has dropped a video for the Don Cannon-produced "12 Problems," a single from the Roc Nation compilation REPRISE. The visuals open up with Ambré Perkins' "Revolution" playing while a Black girl does a ballet routine in front of a photo from photographer Yvette Glasco's "Don't Let Go."
"I just thought the pictures are so powerful," Rapsody told Billboard about Glasco's work. "You have these two hands grasping each other. And some people will see that, and everybody will think something different. I know when I saw it, it made me think about community and how much we have to stick together. And it's kind of like each one, teach one, each one hold each other up, each one call the next person.
After this opening segment, Rapsody's "12 Problems" kicks in to begin her performance. The BET Hip Hop Awards winner for Lyricist of the Year raps at a shooting range and in the street surrounded by armed cops while wearing a "VOTE" hoodie.
"I got 99 problems and 12 still the biggest/I got 99 problems, baton, bullets, triggers" she repeats on the hook.
The visuals end with an outro featuring Niko Brim and Reuben Vincent. The two are seated in a vehicle as they rhyme about racial injustice for extra emphasis.
Watch Rapsody's "12 Problems" video above and stream the entire REPRISE: A Roc Nation Album below.