Review: Audio Push Delivers A High-Octane Power Blast On 'No Rest…For The Blessed'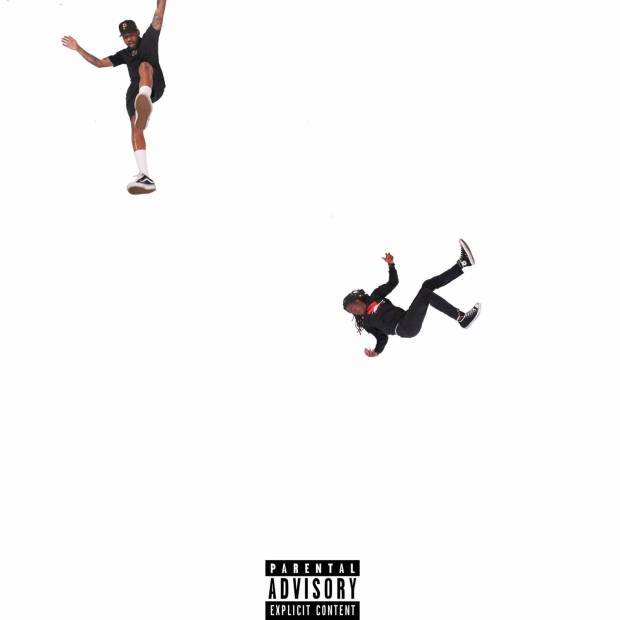 Audio Push doesn't make music for snobs. They do not make music for the Hip Hop intelligentsia to debate about bars, beats, or production values. There will be no discussion twenty years from now about their cultural impact on the rap landscape. So if you go into No Rest…For The Blessed expecting To Pimp A Butterfly, you're going to be sorely disappointed. In the same breath, that's not what the music is all about in the first place.
Rather, No Rest…, like the rest of Audio Push's music, is party music — straight-ahead good time music meant for the summertime cookout — if, of course, we're ever allowed to have a cookout again. (Damn you, Coronavirus. Damn you right to hell.)
There are only six tracks on this quick-hit EP, but the duo comprised of Oktane and Price (Julian Browne and Larry Price, respectively) is eleven years removed from "Teach Me How To Jerk," and their sound has certainly evolved — albeit slightly.
On No Rest…, they've combined elements of R&B, pop, and even dance music with their unique brand of Inland Empire-style Hip Hop. The third track, "Thankful," features O.T. Genasis and had a bit of a successful run a few weeks ago, and it's the strongest offering on the album.
And it's also a much-needed salvo for these depressing times — Audio Push and O.T. Genasis take turns listing the myriad of things they're thankful for, from "brown-skinned queens and banks full" to "the game/Ran a bag up so I thank you for the chain/Thankful for everybody, real luck." Call it the "My Favorite Things" for the 21st century — a new twist on the brown-paper packages tied up with strings — even though it's doubtful we'll get an Oscar-winning, Rogers & Hammerstein-inspired movie musical out of it.
Aside from the aforementioned O.T. Genasis and Eric Bellinger — who makes a special guest appearance on the catchy "Right Away" — Audio Push carries the EP by themselves, and that works just fine, as well.
Of the solo Audio Push tracks, "Guess Again," in which they wax nostalgic about their life growing up — while name-dropping some Hip Hop touchstones so we could know, exactly, what point in time they're talking about — is the strongest. It has such lyrics as "I really seen it up close, uh/Graduated to the Rollie face with the VS2s in it/I don't want the Benz if it ain't blue on it/Rappin' like '05 Fab, fuck around and have to get Clue on it/Actin' like you want it, girl, what you finna do on it?"
It's the usual party-rap that permeates the summertime, to be sure — though, in this post-coronavirus, quasi-apocalyptic time, it runs the risk of falling flat.
If we're going to compare Audio Push's No Rest…For The Blessed to anything in Hip Hop, in particular, we'll, of course, lean towards summertime rap anthems of the past.
We could go as far back as DJ Jazzy Jeff & The Fresh Prince's "Summertime" — which is perhaps the ultimate, uh, summertime track — but, really, we don't need to. "Hot Girl Summer" by Megan Thee Stallion is just as much of a summer track, as is 1995's "Loungin'" by LL Cool J. Audio Push's sound leans more towards the former than the latter, and that's again because it's a product of its time. And while that's not necessarily a bad thing, it also means that No Rest…For The Blessed, while a good album, is not a classic, either.
Regardless of whether the album is a classic or not, No Rest…For The Blessed will be nothing if not the perfect summertime 2020 soundtrack…if, of course, the outside opens up in time for the Memorial Day barbecues.