Review: Boldy James & Alchemist's 'The Price Of Tea In China' Is Headphone Caviar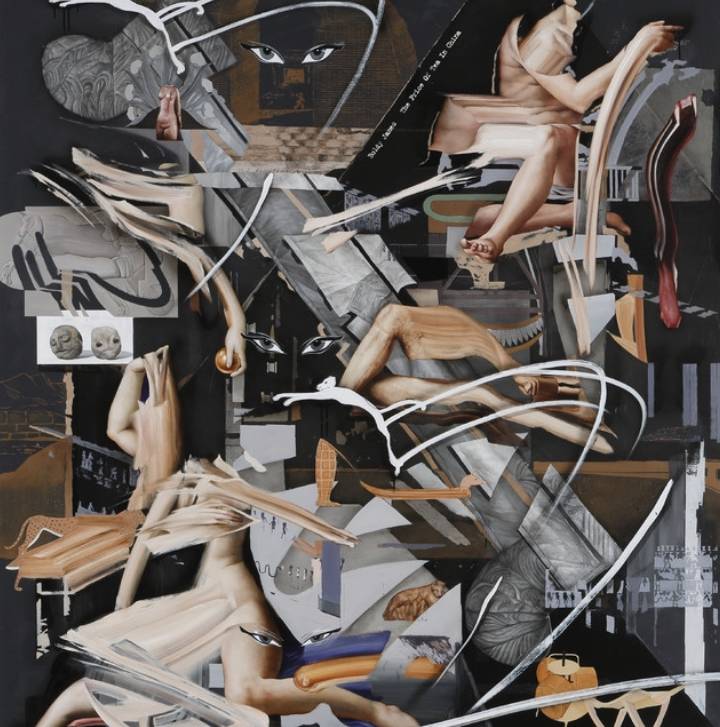 Something is mesmerizing about Detroit rapper Boldy James. After giving his fans Boldface, a five-song Christmas gift produced by Alchemist, he's unleashed The Price Of Tea In China, a body of work that could serve as a college-level syllabus for both palatably authentic street rap and seamlessly complex producer/rapper projects.
Boldy and Al already have apparent chemistry — evidenced by My 1st Chemistry Set, Boldy's debut album — but this project is different; it's refined, darker, with the two at arguably newly reached career apexes. Al has been relentlessly active, but the Griselda wave seems to have lit a new flame, resulting in some of the moodiest, poignant beats he's made in years.
This is a crucial element of what makes gives this project its feel. Boldy has this consistent tone and flow throughout, which Al wraps in lush atmospheric (almost cinematic) soundscapes. At times, his overtly calm delivery matched with Al's production is exceptionally unnerving.
This is accentuated by the sequencing as well. The upbeat, soulful (though still admittedly dark) vibe of "Run-Ins," for example, ends with Boldy and Benny The Butcher unloading a body out of a trunk and into the water before the menacing keys of their collaboration "Scrape The Bowl" kicks in. The song is then followed up with "Pinto," completely changing the mood.
The degree of calm and almost cold indifference as he raps only becomes fully apparent when you hear the aggression in Benny's vocals, or Freddie Gibbs' verse on "S.N.O.R.T." — a particularly self-aware match up if you consider how easy it is to point out a similarity in cadence up to that point.
With the abundance of great songs throughout, the drumless standouts "Carruth" (where he describes among others things his grandmother telling him to cut her in or cut it out) and the gorgeous "Grey October" with Evidence provide some of the chilliest anecdotes on the project — the ones that you'll mull around in your brain for days after you put this one down.
Boldy James is engaging, and how he describes murder, loss and a life he led before music is incredibly alluring. He does have a specific aesthetic that relies on the right production to take him to the next level. contrast this project, for example, with 2018's Latr (Tabs & Caps), produced by his DJ M. Stacks. With an underlying West Coast vibe, he sounds like a completely different artist, and the results are good but less captivating.
There aren't any flashy singles, and depending on the listener, it may not come off as a fun listen. However, with Alchemist at the helm, The Price Of Tea In China becomes the type of LP poised to land on numerous AOTY lists for heads embracing the underground revolution currently taking place in the Hip Hop game.