Review: CJ Fly Gets Vulnerable On Stellar 'RUDEBWOY' Album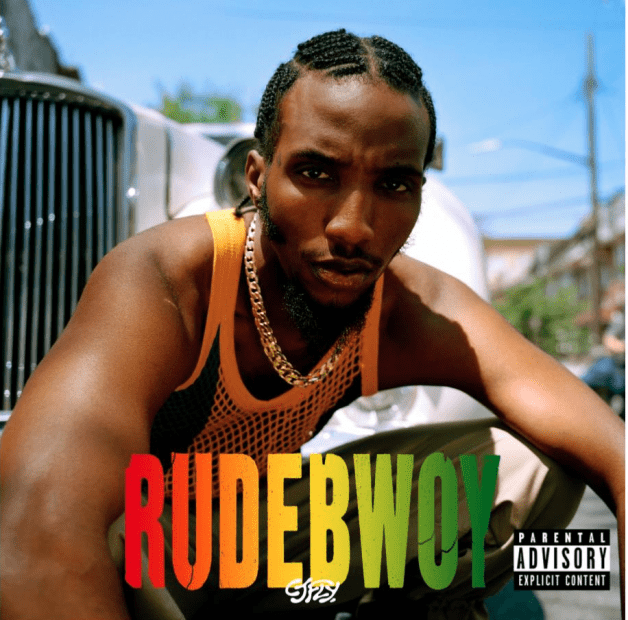 For nearly a decade, Pro Era has earned a living making dope music that somehow sounds like both a nostalgic '90s record and something current. Joey Bada$$ is the collective's star, but everyone in the group can hold their own. This includes CJ Fly, whose latest album, RUDEBWOY, fleshes out a compelling portrait of the artist as a tough-yet-sensitive young man who's just trying to get through the day.
"I ain't doing what I'm supposed to," CJ confesses over gloomy horns at the outset of the opening "GOIN THRU," dispensing any pretense in the process. He positions himself as an everyman, a rapper who struggles with fame yet doesn't reap the financial rewards some might expect. His relatability sets the tone for a record that expertly balances cypher-esque raps with emotional bars.
CJ is most engaging when he's rapping about the police. "BARRELL" recounts a tale of police brutality, and though his words are chilling, his delivery is so relaxed and matter-of-fact it's as if he's recapping a previous night's Nets game. It's a striking juxtaposition that is underscored by production that is at once easygoing and melancholy.
The album's centerpiece, "BLOCK PARTY," also muses about law enforcement, and how they can ruin a good time of tunes and charcoaled burgers. The song is mostly upbeat, though, with CJ and Pro Era cohort Kirk Knight tossing aside their troubles in favor of good times. "Fuck 12, but today, we don't want no stress/The kids outside, we don't wanna see no corpses," Knight raps. The track sums up what is most endearing about CJ Fly: it's nostalgia with an edge to it, but vulnerability seeps out of his thick, deep voice.
CJ is not afraid to shed tears, but he's also much obliged to stick his gun straight in they mouth, word to Omar Little. "City We From" features a menacing assist from Conway The Machine, and the pair's straightforward, aggressive rhymes work beautifully in contrast to Statik Selektah's lazy-day piano keys. "HARD TIMES" also doesn't shy away from its point, but is simple to a fault with a bland hook that mars CJ's compassionate rhymes.
The production is nostalgic without sounding like a forced attempt to be Black Moon 2020. "Jooks" features drums that smack like a Barksdale yellow top. The real treat, though, is hearing CJ adopt DMX's growling delivery and staccato flow as he spins a tale about a stick-up. His storytelling is less effective on "Show You," as his hyperactive flow detracts from the impact of the narrative.
The album closes with the posse cut "THE PROS." CJ and friends shimmy through cheeky piano keys, reflecting about life and their pasts, all while striving for better days. It's a fitting capstone to an album that is both wistful and buoyant. CJ's youthful honesty, coupled with his steadfast dedication to old-school values, turns RUDEBWOY into yet another worthy entry into the Pro Era catalog.