Review: 'Extinction Level Event 2: The Wrath of God' Marks A Sharp Return In Busta Rhymes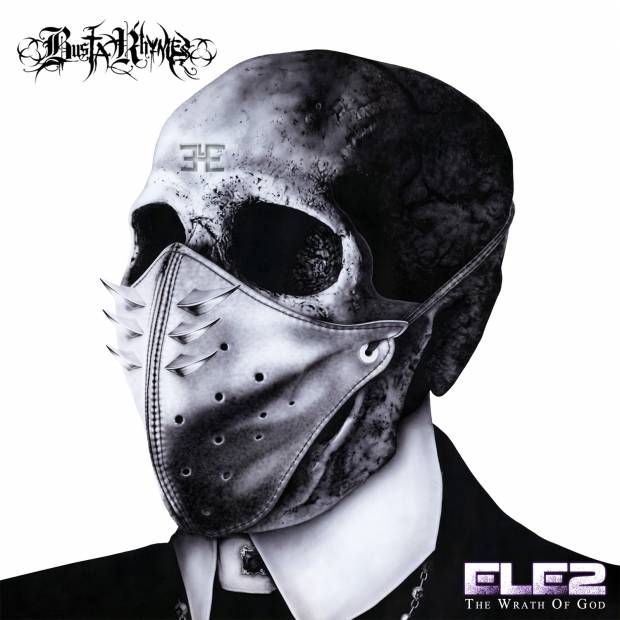 On Busta Rhymes' E.L.E. (Extinction Level Event): The Final World Front, the bona fide Hip Hop legend warned listeners of the dark times that were to come. It's as if Busta foreshadowed the events because, in the 22 years since that album, the world has seen its fair share of catastrophic events. With his newest album, Extinction Level Event 2: The Wrath of God, Busta is back in top form to warn listeners of another impending doom if things aren't in order.
Extinction Level Event 2: The Wrath of God has been a long time coming for the 48-year-old MC. Busta first began working on the album in 2009 and announced it four years later. In 2014, Busta unpacked three singles — "Twerk It" featuring Nicki Minaj, "Thank You" featuring Q-Tip, Lil Wayne and Kanye West and "Calm Down" featuring Eminem—on top of teasing the album in various interviews. Unfortunately, the album fell into obscurity in the summer of that year when Busta parted ways with Cash Money Records.
Fast forward to 2020, and Busta has his most honest and true to form album since E.L.E. (Extinction Level Event): The Final World Front. On E.L.E. 2, Busta is as loud and bombastic as ever and channels back to a time where he sounded like he had fun making music. He dives into several topics on this album, including the end of the world, black pride, and challenging white supremacy while delivering that trademark Busta Rhymes chaos.
The album opens with an ominous spoken-word piece reminding listeners of the current state of the planet while positioning Busta as the messiah who'll save the world from total destruction. The intro then trickles into a beautiful flip of Nas' "The World is Yours," where Busta trades bars with a rejuvenated Rakim and lays the foundation of what's to come on this packed, 22-track effort.
Busta doesn't sound like a 48-year-old attempting to make a rap comeback on E.L.E. 2. Instead, it's like he hasn't missed a beat when he ties his multi-layered flows with the slick 90s East Coast-inspired production by Nottz, 9th Wonder, DJ Premier and more. It's been eight years since Busta dropped a complete body of work, and the current generation of Hip Hop listeners may not be familiar with the legendary MC because of that. But with his ability to turn back the clock with such efficiency on E.L.E. 2, new listeners are getting a perfect introduction to Busta Rhymes and his alter ego, Bussa Bus.
One of the album's wildest sounding songs that perfectly embodies vintage Bussa Bus is "Strap Yourself Down." On it, the veteran contorts his voice like he used to back in the day, over a loud, chaotic boom-bap beat constructed by Pete Rock and the late J Dilla. On the Bell Biv Devoe-assisted "Outta My Mind," Busta delivers a banger with fiery bars that would have easily found a placement on a club playlist.
There are parts on E.L.E. 2 where Busta gets into a pocket and raps his ass off as if he's still the 24-year-old who kicked the door wide open when he made his debut in 1996. "The Purge," "True Indeed," "Boomp!" and "Slow Flow" with the late Ol' Dirty Bastard shows why so many people consider Busta one of the illest lyricists of all time with his dizzying wordplay and intricate metaphors.
Some of the album's best moments come from the guest features Busta calls upon to help him out. Chris Rock hilariously sets the tone of the album by taking on narrator duties, and Rapsody continues to defend her BET Hip Hop Lyricist of the Year award on "Best I Can" as she trades bars with Busta about divorce and co-parenting. Kendrick Lamar steals the show with a rare, complex verse on "Look Over Your Shoulder," and Q-Tip showcases the excellent chemistry he has with Busta on "Don't Go."
Another thing that E.L.E. 2 does so well is tying the apocalyptic theme with the current events that are plaguing our country today. Busta has fun when he's wildly rapping on all the different beats, but he shines when he comes back to reality to teach his listeners. Proof of that comes on the inspirational title track, where Busta enlists Louis Farrakhan for a moving monologue that uplifts the black voice.
The murders of Breonna Taylor, George Floyd and countless other black men and women have woken the country up to the social injustices that are deeply rooted in the soil of the nation. Busta makes it a point to focus on that on tracks like "Freedom?" where he questions the killings and police brutality, or "Satanic," where he tackles the idea of secret societies and people who have turned their backs on faith in favor of indulging in their destructive vices.
As great as Extinction Level Event 2: The Wrath of God is, it's far from perfect. There are points where Busta could've held off trying to experiment with his sound when he takes on more modern trap beats on records like "Oh No" and "The Don & The Boss" featuring Vybz Kartel. And even though he was able to turn back the clock on a few songs, he missed his mark with the Mariah Carey-assisted "Where I Belong," where the duo sounds dated as if they never left 2003.
Overall, Extinction Level Event 2: The Wrath of God is a welcoming addition to Busta Rhymes' extensive catalog. With the various features, beats, and topics heard on the album, there are a lot of moving pieces, and in many ways, is a messy, chaotic album. But Busta finds a way to play clean-up-man and create an artistic synergy amongst the ruckus — a testament to an artist who, for three decades, brought all types of people and sounds together to create a unified body of work.
If this is Busta's last album, it's a fitting cap to a 30-year career, and if it's not, listeners will be waiting to see what's to come in this bright, new era for Busta.