Review: Johnny Cinco Is No Aubrey Graham On 'Hood Drake' Album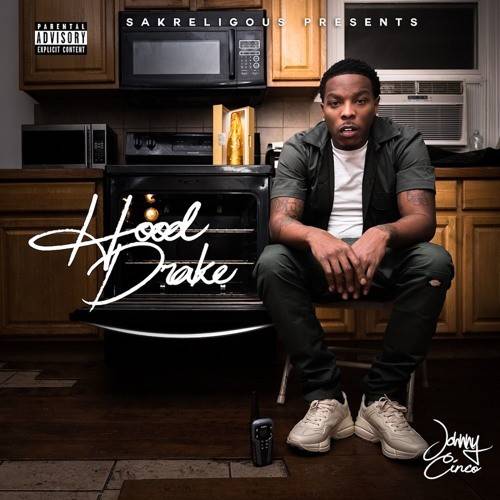 It's too early for it to feel like a new year, let alone a new decade. Hood Drake, the latest mixtape from Quality Control affiliate Johnny Cinco, sounds like it's trying to suck up every last bit of last decade's prevailing sounds into one neat package. Cinco's by no means completely fresh, having been on the scene for some years, but Hood Drake makes one wonder if he can do more than just do a passable version of what countless others are doing.
Cinco's kept afloat early on by his taste in beats and occasional spikes in the urgency of his flow. "I Remember," in particular, creates an eerie mood with layered vocals in the background. Cinco also creates a haunted character, well aware of his demons but not aware enough ("I need you right here, right in my possession.") The fewer moments he's tasked with singing, the better.
Plenty of other tracks have indistinct production, no enthusiasm in Cinco's delivery, and no insight in terms of lyrics. What's left is no personality, amplified by lyrics like "I'm a trapper, they can't tell/I got special clientele." His delivery is so emotionless, unfitting for both the lyrics and track title. ("IMA REAL TRAPPER").
Despite its title, no one is mistaking Cinco for Drake on this project, especially not a grittier version. It follows the reason that he has Quality Control ties, because Cinco sounds like he's waiting to alternate for any of the Migos, but particularly Offset. But he doesn't sound like Offset or other ATLiens, such as Future and 6LACK. He sounds like he's trying to emulate them without actually studying them closely. It would take weeks, if not months, of being deprived of music, for this to be engaging.
If you listen closely, there are slivers of potential. When Cinco wants to, he can write a compelling line. The problem is that he won't match the energy of his line. Just think about what 2 Chainz could do with a line like "Fuck the boy, he been a hater. What's a father to a maker?" On "Just Do It," he sounds ready to fall asleep when rapping against an energetic beat and talking about his come-up.
A lull is temporarily broken by "I Made Way." While this may be the most blatant Migos bid in terms of Cinco's performance, hearing 21 Savage's delivery of Pyrex Whippa's tag could cause some Pavlovian alertness. It also succeeds by not wearing out its welcome, wrapping up in less than two minutes like other second-halfers, "Overcame" and "U So Special." ("IMA REAL TRAPPER" somehow still wears out its welcome even at a mere 1:49 runtime).
Closer "Make It Look Easy" doesn't provide any finality, and it's the longest track on the tape, at four minutes and change. Remarkably, it's also one of the better tracks here. The woodwind melody leading the beat provides some charm without taking away from the steel focus of Cinco, whose technique makes it easier to get absorbed. The bad news is that while he's giving it his all, it still pales in comparison to his more popular contemporaries.
Titles aside, Johnny Cinco is not Hood Drake and doesn't make it look easy.