Review: Key Glock's Relentless Grind Continues With 'Son Of A Gun' Mixtape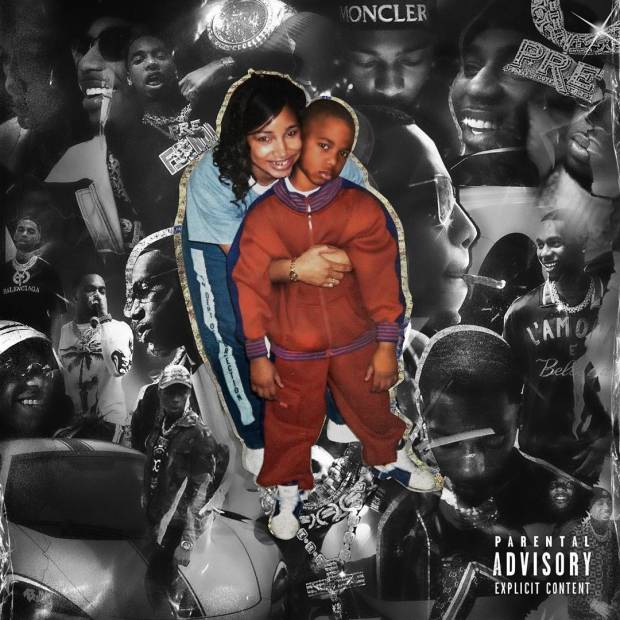 Memphis-bred rap star Key Glock and his mother share a connection that's unlike many other mother-son bonds. "Rest in peace to my grandmother, yeah, she raised a don/And shout out to my momma, I'm a son of a gun," he raps on the album intro of Son of a Gun, his third project in a full calendar year.
For most of Glock's adolescent life, his mother was incarcerated and his father wasn't around, leaving him to figure out life mostly on his own. "Me and my momma a whole different breed," he told The FADER. "It has been times where she in jail and I'm not, I'm in jail and she not."
That past trauma is what fuels Son of a Gun, as he speaks his truth on being rich, blessed, and how he's colder than an igloo.
As a Young Dolph protégé and real-life relative signed to his label Paper Route Empire, Glock is a self-made scribe who is living better now and he doesn't deviate from the formula that built his fanbase. He's got more production from Bandplay, a producer who's been tapped for previous projects, and guys like Sosa808 and Sledgren (known for working with Wiz Khalifa) to give him the ideal setting to find his pocket. There's little difference between the beat selections on Yellow Tape and Son of a Gun: Glock likes his production to knock and these songs will bring the needed energy to amp up crowds whenever we get to hear them live.
As a '90s baby, Glock has seen a lot and been through a lot. On "One Day," he's proud to say, "I came up on bowls of noodles, nigga/I still eat bowls of noodles, nigga." While having one foot in the streets and the other in luxury stores, staying fresh in Gucci sweatsuits and Cartier watches, he isn't afraid to admit to having a tool tucked in during press runs in New York. If you're a member of the Hip Hop media, "Come Thru" is what comes with the job description.
It's these kinds of honest raps that make Glock one-of-a-kind because you buy into his authenticity.
Glock is also the type of rapper who doesn't utilize features. He can go an entire project on his own without having anyone trying to muddle his message and deliver a verse that is off-topic. It puts a spotlight on Glock's ability for songwriting, penning songs like "Cops N Robbers" and "Kill Switch" that speak truth to his current perspective. On the latter, Glock ends things with a "Bible on the Dash" type of performance, promising that he's going to make listeners feel his words. When you have money on your mind like Glock does, you're going to do whatever it takes to stack those chips.
The cover of Son of a Gun owes its nostalgic hue to an adolescent prison visit to his mom as she was "paying her debt to society." In turn, the sentiment has appeared to bleed newfound emotion into the mixtape. Although he's still raw in his song structure and his charisma and swagger don't mask the fact fans are getting more of the same content from previous releases, Key Glock is now solidified as a name you shouldn't ignore.
If he keeps up his grind, he'll be on his way as the Prince (?) of Memphis … or maybe take his mentor's spot on the throne soon enough.