Review: Lil Flip Upholds Hometown Hero Status With 'Leprechaun 2'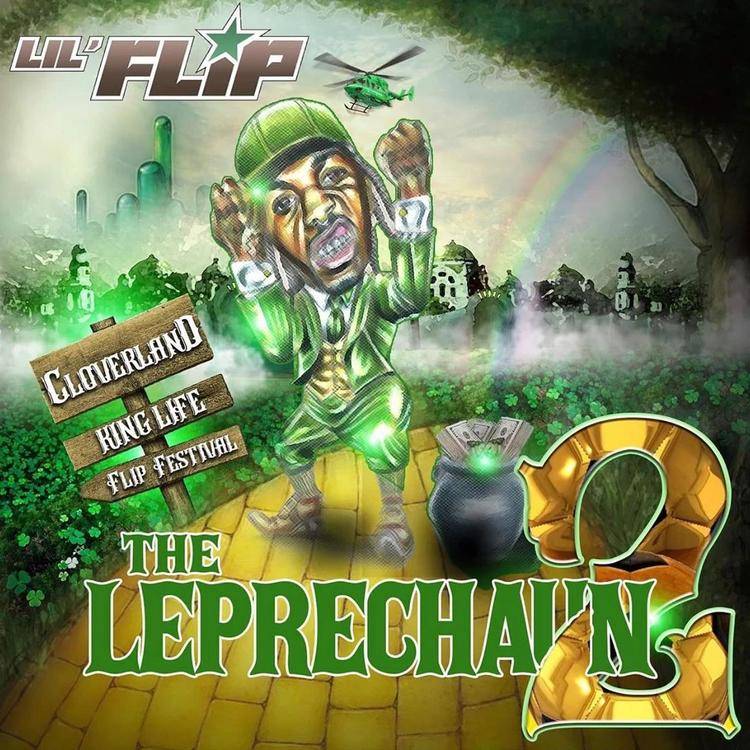 Though Screwed Up Click alumni Lil Flip (fresh off his recent Drink Champs appearance) may not be mashing up the mainstream these days, he's far from inactive. Case and point, his 17th studio album (and third release of 2020), Leprechaun 2 — a sequel to his 2000 debut that housed the underground hit "I Can Do That."
The 32-song double album begins with "The Old Flip," which immediately serves to remind listeners why fans gravitated towards the original, which pushed over 200,000 physical copies. But this isn't the old Flip — this is a refined version, 20 years removed from his debut. When he delivers music from this perspective, this sequel scores W's.
"The Way We Ball, Part 3" starts off with a nod to Notorious B.I.G's flow on "Notorious Thugs," referencing his squashed beef with T.I. ("so-called beef with you know who, but we sat down and squashed it fool"). "We Gonna Be Alright" sees him reflecting on his legacy and ageism in Hip Hop.
Then there's "Bang My Screw," a heartfelt tribute DJ Screw and the fallen members of the Screwed Up Click, including 3-2, Big Moe and Big Hawk.
The bright moments continue across the two-plus hour affair. "Apart Of The Game," "Texas Tycoon," and even "Don't Play Wit Me Gold" offer a combination of straight spitting and retrospective gems.
However, with 32 songs, there are bound to be a few lulls. When Flip makes music that feels too young or laces production that feels a little too dialed back or generic, he loses steam. Basic records like "Ca$h App" and "Big Cap" are just two examples. Also, throw in one or two cringe-worthy bars here and there — and a few attempts at girl songs.
Ultimately, Flip's career is past the stage of "discovery." While he may not be in a nationwide commercial prime, he remains an active and revered regional figure. This album is geared towards his early and core fans and is at its absolute best when it directly harkens back to its predecessor.
The 2000 "Soufside Still Holdin'," which clocked in at just over nine minutes, is expanded and evolved with "Southside And Nawfside Still Holdin'," a twenty-minute cut featuring lots of familiar faces, like S.U.C. members E.S.G., Z-Ro and Lil Keke among others.
If a 20-minute song (and an album of this length) seems daunting, you likely weren't a fan of the chopped and screwed phenomenon that birthed Flip — who was once dubbed the freestyle king by DJ Screw himself. In fact the sub-genres national anthem of sorts, "June 27," clocks in a mere seconds shy of 40 minutes in its full OG form.
Despite not breaking any molds or producing any larger-than-life singles, Leprechaun 2 keeps the same energy he's had in recent years and reasserts his legendary status as a hometown hero.