Review: Lil Kim Revamps Her Bag On "9" Album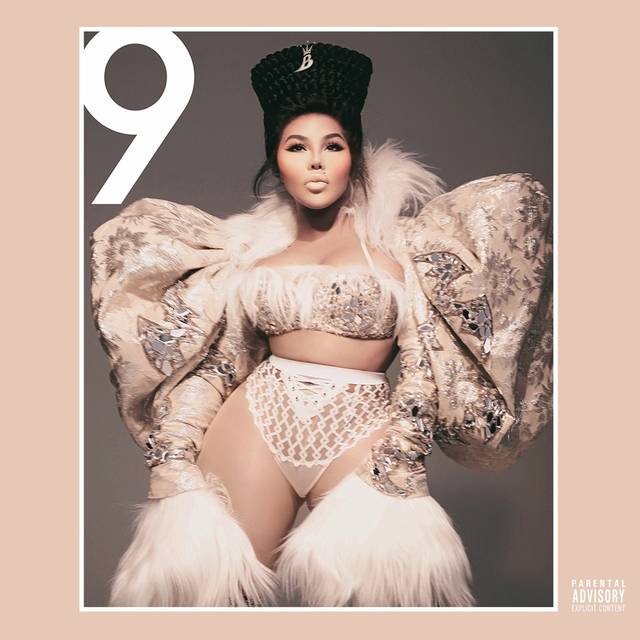 Lil Kim is a legend in Hip Hop, and there's no question that her influence on the culture is felt to this day. And while she may be a punchline thanks to her affection for going under the knife perhaps more times than is advisable or necessary, the Queen Bee still can hold her own behind the mic.
And while her latest offering, 9, is by no means the classic that Hard Core was (few, if any, projects can come close to the raw fervor of that debut), it still is an essential listen for those who want to fully understand Lil Kim's place in Hip Hop today.
The first track, "Pray For Me," features an unnecessary appearance by Rick Ross, but shows Kim is much more "woke" than most rappers pretending to be these days. Perhaps recalling a time that she, herself, lost a loved one to gun violence, Kim waxes philosophical when she informs her lover "I ain't worried about a bitch taking you from me/I'm worried about the police taking you from me." Not even the braggadocious Queen Bee — the woman who once bragged about having designer pussy, with her shit coming in flavors — is a match for the Men in Blue, who as of late seem to be legalized assassins, and her off-handed comment about them hits harder than anything else in the track.
We still see elements of the "old Kim" in tracks like "Go Awff" and "Bag," though, and while they provide a nice update to the Kim we know and love — still super-pussy fantastic, expi-braggadocious — it's tempered with life experience and sadness, making it a nice change from these rappers that want to stay forever young even though they're well into their 40s and 50s.
That said, there are a few tracks that are a little, eh, off. "Found You," for example, features that absolutely yikes line of "make a nigga cum fast/then use his face as a cum rag," and "You Are Not Alone" features a sample of the Michael Jackson song of the same name that was allegedly written by R. Kelly. Double yikes.
Overall, 9 is a worthy addition to Kim's oeuvre, and a worthy addition to any Hip Hop fan's collection.