Review: Mozzy Scores Another Hard-Edged Victory On 'Beyond Bulletproof'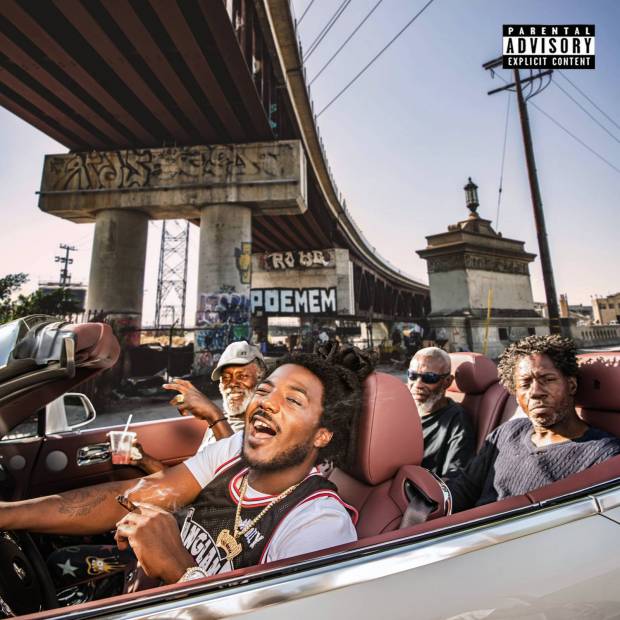 If you're familiar with Mozzy, you know exactly what you're getting on an album. His latest offering, Beyond Bulletproof, is no exception. The album is filled with hard-edged, no-frills bars from start to finish. More than a few times, the Sacramento rapper pulls back the curtain and allows for deeper insight into his psyche. The picture he paints is hardly rosy, instead, wrought with trauma and anxiety after years of hard living.
When he pulls out the double cup on "I Ain't Perfect," it's a shameful confession rather than a flex. He raps, "I'm sipping slow, told the world I quit it's hard to kick it though / Least I don't promote it on the gram, it's my addiction though."
It's one of several bars that lands with authority on Beyond Bulletproof. "Unethical and Deceitful" is a thunderous introduction to the album, and after a barrage of booming declarations, the climax of "Free the gang, any smut on his name and you can keep him / Unethical and deceitful, that's on Jesus we don't need them" is a haymaker. He delivers a cutting line about being the household breadwinner on "Big Homie From The Hood," as he raps, "Momma know I'm hustling, can't do nothing bout it / I'm putting food in this fridge and ain't ate nothing out it" over a soulful flip of Mario's "Let Me Love You."
Most of the treasure is lodged within the verses, but there are some noteworthy hooks that elevate the project. Shordie Shordie makes a timely appearance on "So Lonely," reminiscing on lost loved ones with tearful melodies. Mozzy spends the chorus on "The Homies Wanna Know" questioning a stranger's validity, somberly asking what he's done as joyless keys float through the background.
Mozzy puts a lot into his bars, ensuring they hold your attention over slower tempos. When he attempts to speed things up on "Body Count," however, he doesn't fare as well. Crammed syllables run together and drain the energy, allowing G Herbo and King Von to easily outshine him during their respective verses. "Betrayed" fits better with the album's overall tempo, but it's slurring hook stumbles with his pitifully off-key melodies.
There aren't many tricks to Mozzy's game. He doesn't dazzle with sinewy flows or clever melodies; he spits what's on his mind and trusts it will resonate. It definitely resonates on Beyond Bulletproof, due to his transparent lens and well-suited production. Chalk it up as a victory for Sacramento's lyrical champion.