Review: NAV Remains Lifeless As Ever On Billboard Chart-Topping 'Good Intentions'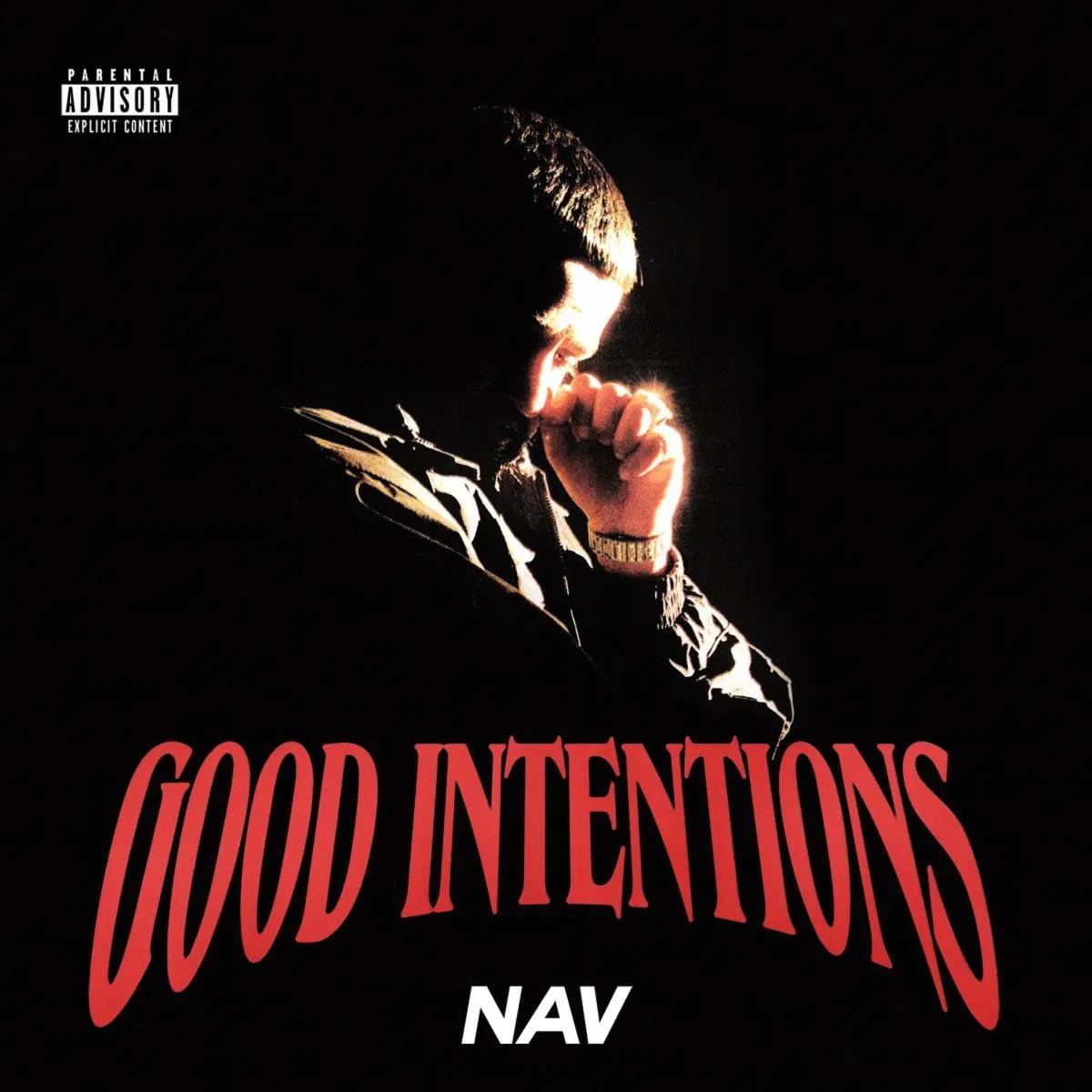 It's both unsurprising and slightly impressive that Canadian rap star NAV can continue such a steady streak of boring albums. NAV is a constant, really. Rather than working on his musical craft in any way, shape or form, he instead continues his stagnant reign of generic brag raps on his latest album, Good Intentions, further proving that he's totally fine with operating at minimal effort. The typical NAV dressings are here, of course: squeaky Auto-Tune crooning, empty candor about women, drugs and money, tiny-man microphone presence and surface-level drug bars.
The only nuance NAV brings with Good Intentions is that, despite being a mostly tasteless album, he's arguably presented the clearest version of himself to date.
That's obviously not saying much, as NAV continues to rap as if he's making a reference track for an explainer video on reference tracks. From the very start of the album, NAV lifelessly warbles on "Good Intentions (Intro)" about his newfound riches, despite tackling that subject matter numerous times on previous records. "Consistently keep on gettin' these bags, and I'ma share 'em," he laughably brags. When he follows that up with "Tryna take my spot, I told 'em, 'Go ahead, I dare you,'" we're left thinking, who couldn't replace NAV within Hip Hop?
The brags are never clever, nor are they delivered in a way that is remotely engaging, but Good Intentions does manage to ramp up its excitement whenever a guest appears alongside NAV's bratty raps. Young Thug completely washes NAV on "No Debate," as does Gunna on "Codeine" and Lil Uzi Vert on "Status". When a posthumous Pop Smoke feature shows itself on the second half of "Run It Up," it sounds like a completely different song than what NAV presented initially. "My Business" also presents one of Future's liveliest features in a minute, as he hurriedly takes NAV's flow and one-ups him with his own charisma and humor ("Took a bitch skiing out in Colorado, This bitch doing dust, she off Colorado.").
NAV tries his best to be engaging, but he's always hindered by his inability to give deeper context into his rapper escapades. "Brown Boy" is a playful track in which he shows some pride and spits, once again, from the perspective of his haters. "She Hurtin'" is NAV's confession of love for a woman who, to his shock, doesn't want NAV to shower her with expensive items, though a barrage of corny lines feels too simple to be interesting.
"Saint Laurenttt" sounds like a genuine creep-guy anthem, as he dangles his fame and riches over women to pull in his next victim. "Relax, take this Perky with me," he commands, "Fuck with me, you get a Birky for free/Fuck with me, you gotta deal with birds chirpin' at me, Lots of attention when we walk down the street." "Overdose" is an attempt to give light into his own depression and ensuing substance abuse, but gets bogged down by an inability to expand on these ideas. He also loses track of the subjects he brings up, focusing once again on wealth in his second verse, and delivering one of the most laughable bars on Good Intentions: "My DNA got 'Go and get it' running through my veins." The line may only be rivaled by the odd brag rap on "Spent It," "Got canary yellows on the invoice, jeweler tryna piss on me."
NAV's biggest problem is that he doesn't provide anything new with his music other than another generic serving of NAV. He's barely proved his worth as a rapper, producer, or entertainer, but demands we respect him nonetheless, constantly using his fame and fortune as a barometer of his own self-worth. He's clearly more concerned with aesthetics over substance. So when NAV declares that "Real music always wins, bro" on Good Intention's album's trailer, it feels embarrassing as we hear NAV's total lack of self-awareness on his final product.