Review: Onyx & Snowgoons Connect Like Lego Blocks For 'SnowMads' LP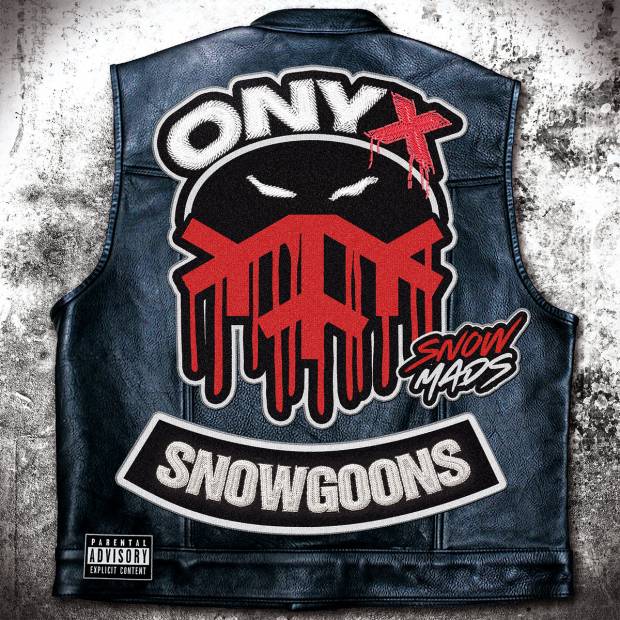 Few legacy acts have managed to stick to their guns (perhaps literally) as the one-time foursome turned trio — now duo — Onyx. Fredro Starr and Sticky Fingaz have been keeping the energy alive, coming back to musical life (sans Sonny Seeza) in 2014 with Wakedafucup, produced by German production team Snowgoons. While that initial project saw a number of interesting collaborations to fill Sonny's void, the past five years have been a bit of a mixed bag.
Early adopters of metal/rap crossovers, their last true studio album Black Rock, produced entirely by Emiljo Albert Cassagrande, definitely had its share of shiny gems, but at times felt like too heavy a dose for casual or repeated listens — especially from fans who were opposed to a full-on immersion of the genres.
Their latest effort and eighth in total though, SnowMads (produced by Snowgoons) rekindles that initial burst of promise felt on Wakedafucup.
View this post on Instagram

#SNOWMADS Vinyl available now at @goonsgear (Including digital download) Album drops November 15! #100MAD
Sitting at 15 songs, the group abandons almost overwhelming rock-driven soundscapes for deliciously palatable boom-bap production — set off by a handful of incredible well-curated features.
Onyx sound in their pocket over some of this LP's shiniest gems; "Robbing Hip Hop" sees the duo — along with vet Bumpy Knuckles and Coney Island Mayor Nems — on a mission to take back what's theirs from a personalized version of today's culture. Fredro creates a narrative of breaking into its house and taking back boom-bap (and more) by force, while Sticky slaps down low-quality spitters, paying homage to Rakim's rhyme pattern along the way.
Most of the guest spots sparkle. Fat Joe affiliate Ufo Fev makes a strong impression on "Rat Tat Tat," tinged with an almost desperado/western vibe. Griselda affiliate, Harlem's own Flee Lord, also comes through with a standout verse on "Mad Shoot Outs."
However there are a few points on this album where the duo does show their age a bit. "Trolling" for example sees Fredro still being bitter towards Charlamagne Tha God and Sticky using artist names to (again) shade the new generation's lyrical bottom tear. "Street Art" is more subtle, but still has an OG shunning vibe that feels tired in 2019.
While they definitely evolved, contextually they remain the same Onyx fans know and love. Having weathered so many iterations of the culture — championed by the iconic Jam Master Jay — their frustration is understandable. But it's when they just let it slide and do what do (and do it well) that this LP really satisfies. Sticky manages to let off some big moments. His verse on "Monsters Gorillas" will give you All We Got Iz Us vibes.
Ultimately, it's the scratchy record pops of "Kill Da Mic" that encapsulates and reminds us of not only the duo's chemistry but the era they represent — one in which they once stood out by being themselves.
This isn't a perfect album, but in a year that's seen some of the genre's most revered icons treat fans to gems worthy of their collections, Sticky and Fredro provide a polished slice of refined, hard-edged Hip Hop — the same flavor that birthed some of the game's grimiest (whether they get roses for it or not).