Review: OVO's Roy Woods Bites NAV, Playboi Carti & More On Featureless 'Dem Times' EP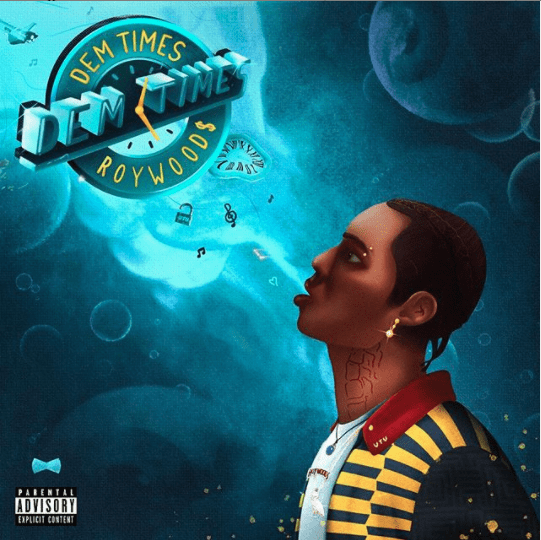 After ending nearly a two-year non-musical hiatus, melodramatic OVO vocalist Roy Woods satiated his fans' appetite for new music in the form of an EP: Dem Times.
Somewhere in between its six tracks, however, the hype and overall sense of relief Woods' return is diminished by his obvious attempts to capture, re-create or emulate popular trends and cadences existing in the mainstream soundscape.
The opening efforts don't reflect that sentiment and genuinely feel like Roy Woods' songs. A song like "2 Me" packs everything that made us fall in love with the Canadian's dejected and emotionally ambient vocals, coupled with those lightly untroubled melodies. That feeling of familiarity imbues itself in the lyrics, also, as Woods rap-sings, "I got more weed and Hennessy, you know that I'm one call away (Away)/ Just two blocks away (Away)/Just three fucks away (Away)" These opening verses illustrate that same destructive and addicting sexual energy that previous work like "Back It Up" embodies. Subsequent track "Neva Your Way" also feels like an organic evolution of Woods' sound.
But the cookie-cutter banger "Cool J" serves as the first major example of sonic appropriation that hampers the project. Mad respect is lost as he shameless jocks the high-pitch, trapper rapper patented flow that artists Lil Keed and Lil Gotit have become known for. He could have easily grabbed a feature from either one of them or other artists to solidify the creative intent. Same thing with "Like Pascal" — because what Roy Woods' fan wants to hear him blab about Percocets and diamonds while mimicking the Playboi Carti baby rapping voice?
As much as "I Feel It" strives to be the beautiful exit on this album, it also falls flat. From a vocal performance perspective, Woods comes off as he's mimicking A Boogie Wit Da Hoodie mimicking Michael Jackson. He actually really bested himself on penultimate track "What We Did" by taking a route that ends in a sort of amalgamation of his work — feeling very reminiscent of songs from previous releases such as the Waking At Dawn era of his early career. 
Maybe Woods is clearing out his wheelhouse and experimenting with flows, sounds, and cadences as he pushes the limits of his comfort zone. However, it's perfectly fine not to release everything you record and build off that creativity before it smacks the public's ears.
Here's to hoping in the wake of this mediocre release the element of pure originality can be injected into the follow-up and not be a fresh batch of carbon clone drip from other current artists.